Covid-19 Update of Cambodian Tourism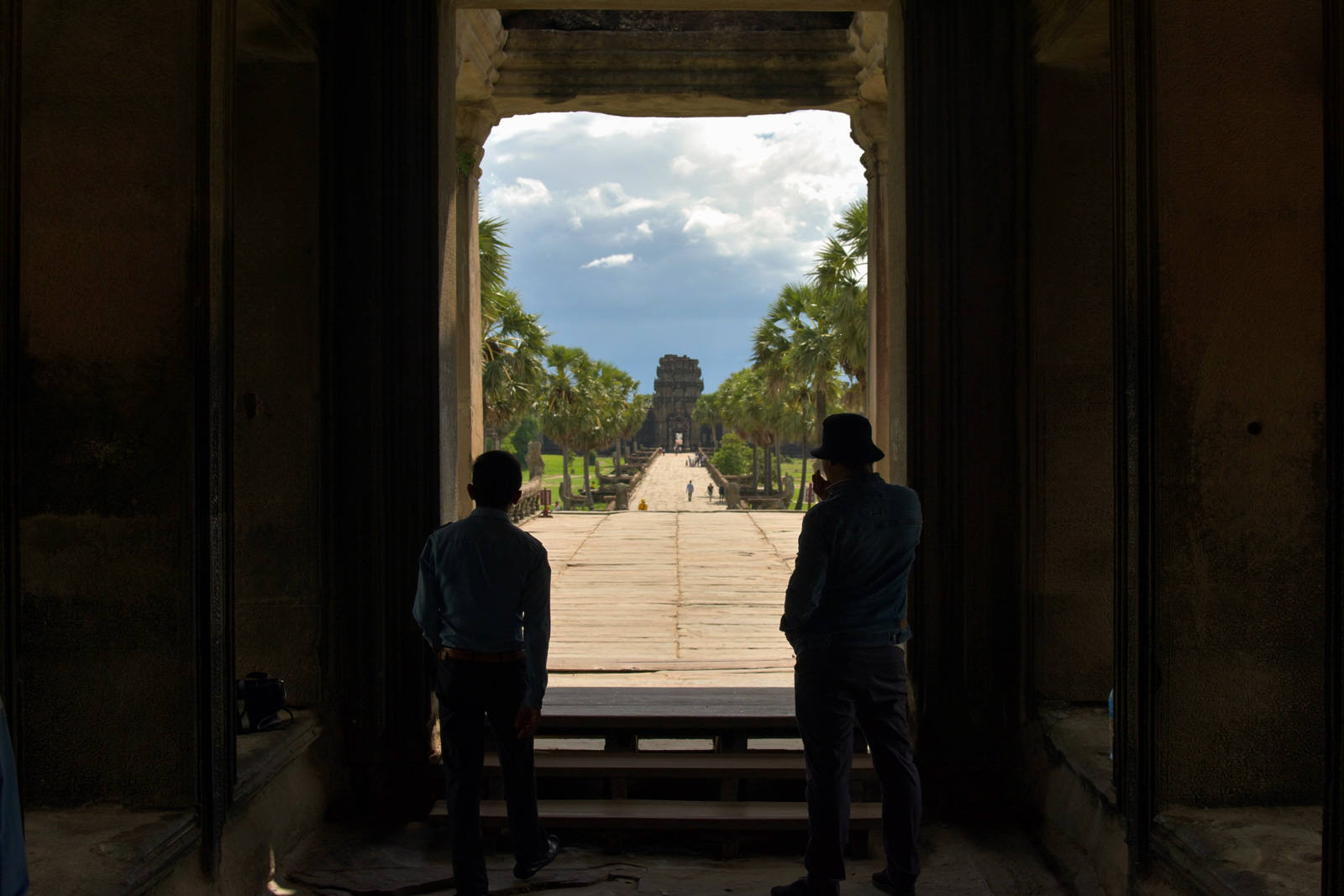 Cambodia's tourism industry is facing the biggest crisis in history. But still, there are so many positive signs that we - the travel agencies are waiting day and night to bring visitors to this place - are looking.
The first case of COVID-19 in Cambodia was confirmed on 27 January 2020. As updated on July 23rd, this country has had a total of 197 confirmed cases.
A huge loss in tourism
With travel restrictions in place around the world, and the coronavirus pandemic keeping "would-be" tourists at home, Cambodia's tourism industry, which usually contributes around one-third of gross domestic product (GDP), is now dead in the water due to the lack of foreign visitors. 
Air passenger numbers fell by more than 90% in April, according to the State Secretariat of Civil Aviation, while ticket sales at Cambodia's world-famous Angkor Wat temples fell by 99.5%. 
In April 2020, Angkor Park, which covers 400 km2, had only 654 foreign visitors compared to 185,405 in April 2019. Of the 600,000 people working in Cambodia tourism sector, at least 45,000 are now unemployed. Many hotels, restaurants, shops and guides have suspended their activities, especially in Siem Reap. Some permanently.
The local Khmer Times newspaper quoted industry experts saying that they don't expect the tourism sector to recover until at least next year. Many tourism-related businesses, meanwhile, are going under, reports say.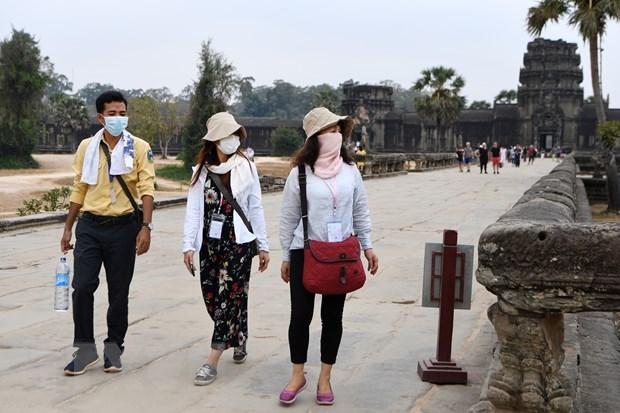 Tourists wearing face masks while visiting a site in Siem Reap, Cambodia on March 6, 2020 (Photo: AFP/VNA)
Besides, strict immigration policies also play a part in hindering Cambodia's tourism recovery. The Cambodian authorities confirm that they do not issue tourist visas. The procedures for issuing visas online or on arrival also remain suspended.
Unlike some regional countries such as Vietnam, Cambodia does not close borders or completely ban foreigners from entering. However, the country has an extremely strict rule for entry visitors in the context of Covid-19.
To enter Cambodia today, foreign nationals must have an insurance certificate covering $50,000 of expenses, be screened for COVID beforehand and have a certificate of non-contamination, written in English, dated less than 72 hours before arrival.
At the airport, these documents are checked and the traveler is screened again at his/her own expense ($100). The traveler is then taken to a hotel to await the results. If all the passengers on the flight test negative, they can leave the hotel, but only to undergo a mandatory two-week quarantine, after which a new test is conducted. If a passenger tests positive, this quarantine takes place at the hotel under the supervision of the authorities and at the expense of the traveler.
Since 15 June, foreigners have also been required to pay a deposit of $3,000 to cover the additional costs of quarantine if it is carried out under the supervision of the authorities, as well as the cost of treatment if the visitor were to contract the virus. Even the cost of cremation in the event of death.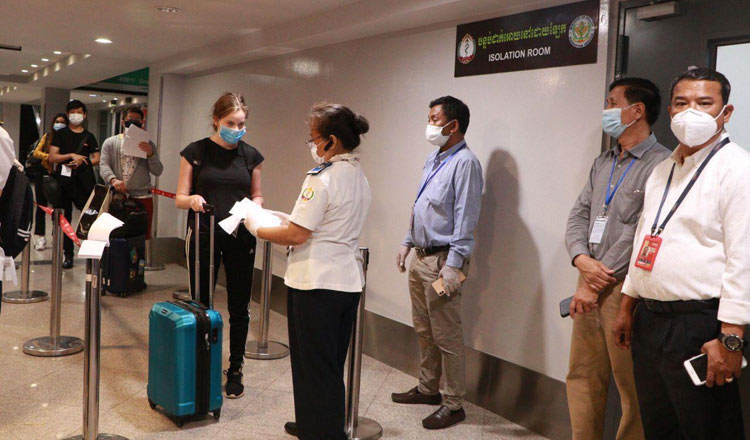 Overall, the lack of air connectivity, stringent entry requirements, including visa and health insurance and related costs are prohibitive measures in luring tourists at this point in time.
Some hotels had a few reservations for August, but were all canceled with the new measures. It is impossible to make medium- or long-term predictions.
The rise of domestic tourism
In the midst of the inbound segment's gloomy situation, the domestic segment of the Cambodian tourism industry is getting positive numbers.
A total of 313,300 tourists visited different tourist attractions across Cambodia in the first two weeks of July 2020. The trend indicates an increase of 1.67 percent compared to the last two weeks of June, boosted by domestic visitors and foreigners living here.
Coastal areas attracted most visitors, while sites in Battambang province saw a rise of about 13 percent. Siem Reap province also shows the increasing trend though it remains humble.
Currently, there is no domestic travel restriction in Cambodia. That means people can travel from one province to another province.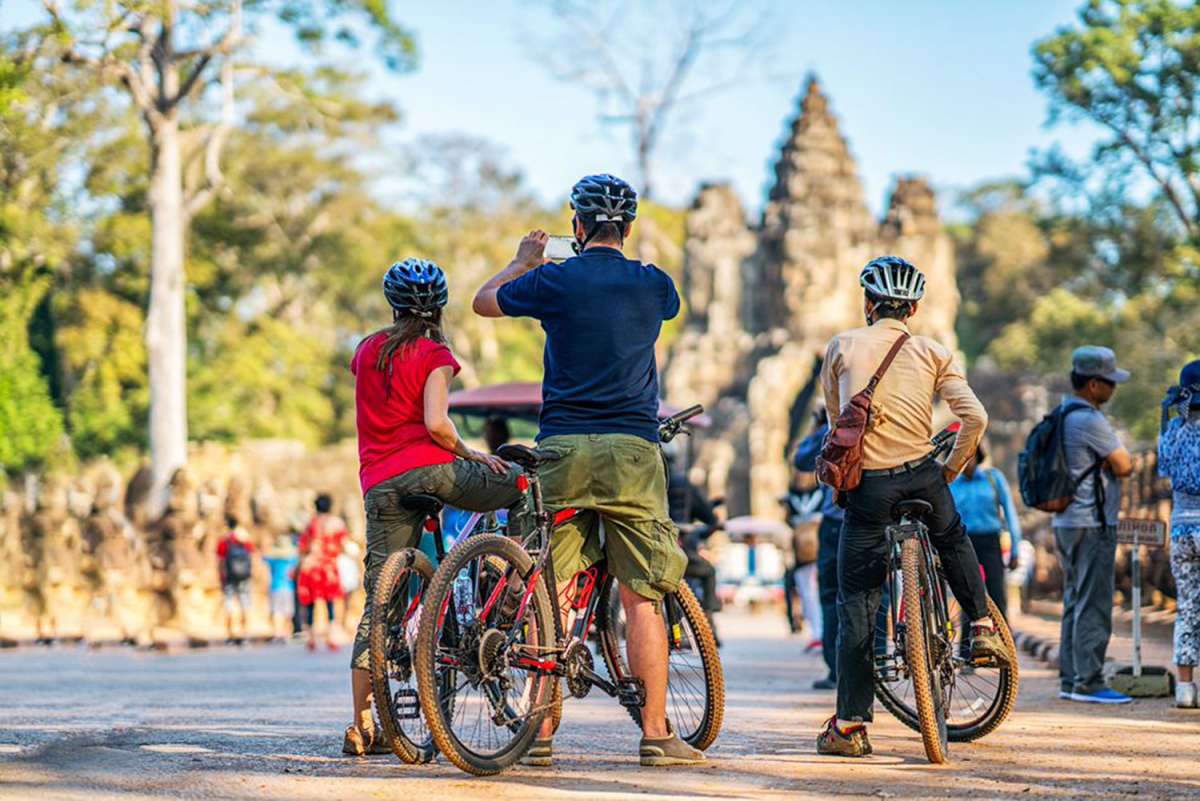 On the country's media, Cambodia's Minister of Tourism Thong Khon expressed his optimism that the number of domestic tourists will rise again in August as people will have a long holiday (in compensation of their Khmer New Year holiday), followed by Pchum Ben holiday season in September, and more holidays in the following months, while COVID-19 situation would be better.
The government has also announced a five-day holiday from August 17 to 21 and expects it will provide an opportunity for people to travel to tourist sites to help promote domestic tourism. The substitute days are in lieu of the Khmer New Year public holidays which were cancelled in April amid the pandemic.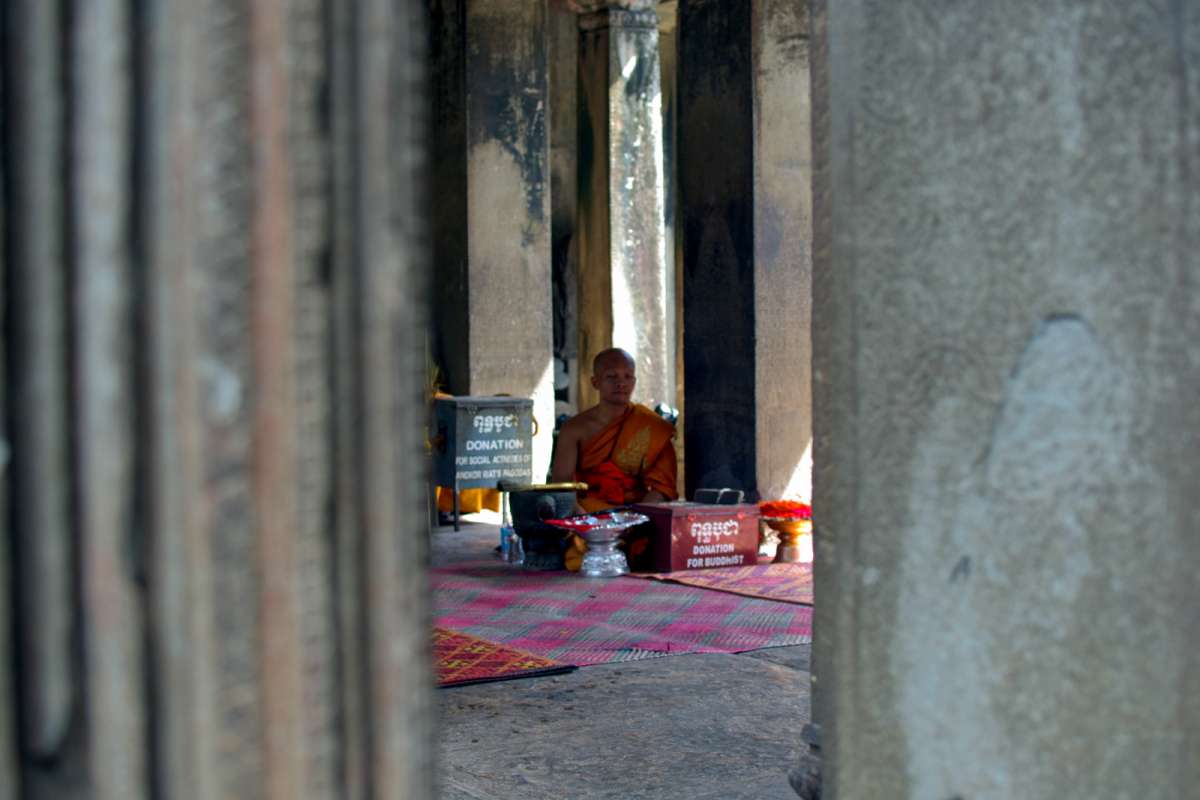 For those who live in Cambodia, the pandemic has offered visitors to the Angkor Archaeological Park a rare opportunity to explore the near vacant temples in peace, quiet and solitude.
However, the Ministry of Health issued a directive to prevent the spread of Covid-19 during the holiday. Citizens must choose good environmental tourism sites that have adequate airflow and avoid crowded karaoke bars, nightclubs and large gatherings.
Prime Minister Hun Sen wrote on his Facebook page on July 19 that all businesses must have gel or alcohol for hand washing. All travellers from abroad must follow the instructions of the Ministry of Health.
While this prospect is a dream come true, the few curious ones are not enough to keep the Cambodia tourism industry going on the spot. "In April 2020, Angkor Park, which covers 400 km2, had only 654 foreign visitors compared to 185,405 in April 2019. Of the 600,000 people working in Cambodia tourism sector, at least 45,000 are now unemployed. Many hotels, restaurants, shops and guides have suspended their activities, especially in Siem Reap. Some permanently". (khmertimeskh)
Policies to bolster tourism sector
In the gloomy context of the tourism industry, the Cambodian government does not stand out. Many policies to support and prepare for the return of the inbound tourism industry after Covid-19 have been launched. 
1. Supporting service businesses affected by Covid-19 pandemic
Beginning in March, the Ministry of Economy and Finance announced several measures to support hotels, guesthouses, restaurants, and travel agents conducting business in Bavet, Kampot, Kep, Phnom Penh, Poipet, Preah Sihanouk, and Siem Reap. 

Businesses operating in these specified industries and cities have been exempted from paying monthly taxes from March through July of this year, though they are obligated to continue filing tax returns to allow the government to keep track of the sector's health.

The Cambodian government has also committed to paying approximately 20% of the minimum wage to employees affected by the suspension of their employment due to the cessation of tourism-related business operations in 2020.
2. Promote tourism in a post-COVID-19 world
In early June, the government reiterated its commitment to signing a memorandum of understanding with Timor-Leste that will focus on developing new tourism products and promoting additional training for employees in the industry. 

In late June, at a public discussion on the post-COVID-19 economy, officials and entrepreneurs emphasized sustaining job creation and further marrying the tourism industry with high-tech initiatives and training.

The UNWTO (World Tourism Organization - the United Nations agency) has regarded Cambodia as a priority country in Asia-Pacific and Southeast Asia to receive technical assistance support to restore the tourism sector after the COVID-19. The UNWTO will assist Cambodia with human resource development and exchange experiences in managing the tourism sector after the pandemic.