Local updates on Covid-19 situation and tourism opportunities in Myanmar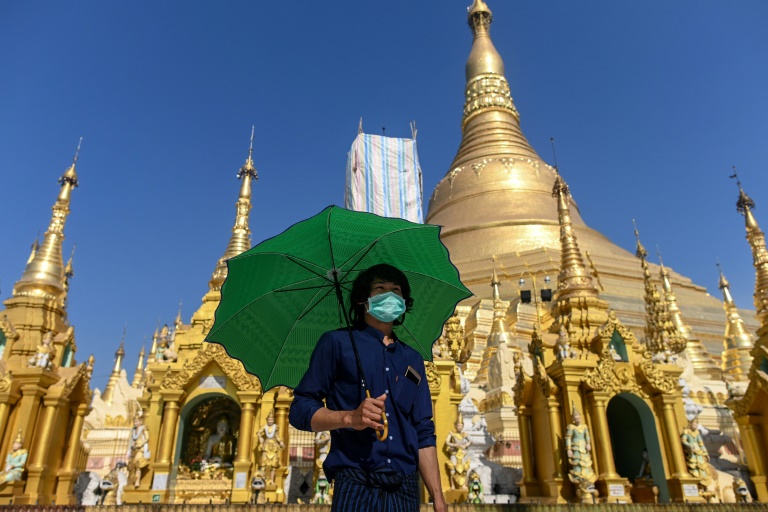 This is our local updates on the situation of Covid-19 in Myanmar. If you have any more questions, feal free to contact us.
The impact of covid-19 on the lives of people, the nation's economy?
Myanmar has at 8 AM on 24th July reported 343 confirmed cases of COVID-19, with 6 deaths and 282 recoveries. A total of 106673 people has been tested for COVID-19 in Myanmar. The virus has been detected mainly among Myanmar citizens returning from abroad in recent weeks. 
All the people who tested positive are hospitalized at the government hospitals and medical centers which implement the best practice of hospitals in other neighboring countries in treating COVID-19 patients to ensure high recovery rate and reduce mortality. The staffs are also provided with specialized training to handle infected persons.  
Myanmar had taken a "whole-of-government" approach, the early actions being taken, the surveillance being kept high, the public health measures being strong, trying to isolate every known contact and every known case, treating every known case, quarantining people who are coming back from abroad or on relief flights, or who have had trouble that might have exposed them to COVID-19. These measures have been followed through systematically. 
The government also suspended the Water Festival, of mass gatherings, and lockdown partially in all parts of the country, especially in Yangon Region. 
The formation of an interministerial committee encompassing all the key ministries, including representatives of both the civilian and military sectors, to prevent, treat and prepare for COVID-19, as well as State Counselor Daw Aung San Suu Kyi's demonstration of handwashing on TV, had also been very important in ensuring that the right set of messages reach as many people as possible.
Under the Prevention Guideline, the Ministry of Health and Sports provided comprehensive guidance to employers, employees and supervisors in factories, workshops, workplaces and constructions sites on what they should do to prevent the spread of COVID-19.
Covid-19's influence on the country's tourism industry?
Obviously, the Tourism Industry is badly affected by the pandemic. Tour companies have been significantly impacted by a lack of customers and income. As a result, some businesses had to reduce their workforce either by laying off staff or putting staff on furlough or unpaid leave and some senior staffs are on reduced salaries. 
About 60% of the hotels and motels in Myanmar have reopened according to safety guidelines and some have already passed the inspection of government and been permitted to reopen. Some hotels remain closed because of low customers demand. 
Almost all the restaurants have reopened since the end of May according to the safety guidelines of the Ministry's instruction, National Level Committee on COVID-19 prevention, control and announcement. Restaurants offer food delivery services to boost their sales.
Government offices, public and private companies are back to operation. 
Opportunities for the country's tourism industry after the pandemic?
The Ministry of Hotels and Tourism has announced a COVID-19 Tourism Relief Plan to help troubled tourism operators navigate the aftermath of the pandemic and to help rebuild Myanmar's Tourism industry. The plan includes giving a low-interest loan to operators to survive, setting health and safety guidelines for travelers, doing arrangements to operate tours at special rates, promoting COVID-19 free destinations and providing digital payment options for travelers. 
Apart from that, the ministry will begin promoting tourism internationally according to the relief plan which includes easing of travel restrictions, visa exemptions and more in order to boost tourism infrastructure and upgrade popular tourist destinations.
In addition, in order to stimulate demand and open to welcome tourists, Ministry has also launched a mobile application called "Myanmar be Enchanted" which includes Introduction of the famous destinations in Myanmar, Useful tips for traveling, Myanmar public holidays, top things to do, various ideas of recommended places and destination based on different interests, weather, current exchange rates, updated rules and regulations for travelers. 
Myanmar formally stopped all international commercial flights from landing since the end of March, after the first cases of coronavirus were detected. Officially, flights will remain suspended until the end of July. Government officials hinted that international air services are expected to be suspended until the third quarter of the year to prevent the second wave of the virus. 
Advice to foreign nationals to be aware of and follow the health care guidelines when visiting Myanmar?

1. The Ministry of Hotels and Tourism has been implementing plans for tourism development and plans to ensure security, safety, and convenience of international visitors traveling in Myanmar.

2. As stated by the National- Level Central Committee for Prevention, Control, and Treatment of Covid-19, it is instructed that foreign nationals in urgent need for implementing the projects, businesses, constructions and official matters that cooperate with the Myanmar Governments, wishing to enter Myanmar must present Laboratory Evidence of Absence of COVID-19 Infection ( Real-Time RT-PCR Nasal Swab Result ) taken 36 hours before departure from their current destination. All arriving foreigners will be subject facility quarantine in the specific place and after a day, travelers must have a Nasal Swab test. 5 days after a test is done, travelers will also need to test Nasal Swab again and require proof of a negative PCR result to start at a workplace. There will be subject to testing at their own expense.

3. Based on this guideline, foreign nationals come to Myanmar for the purposes of national projects, businesses, constructions, and official matters and all international travelers need to follow the rules and regulations of health care guidelines mentioned above.