Latest tourism news on September 11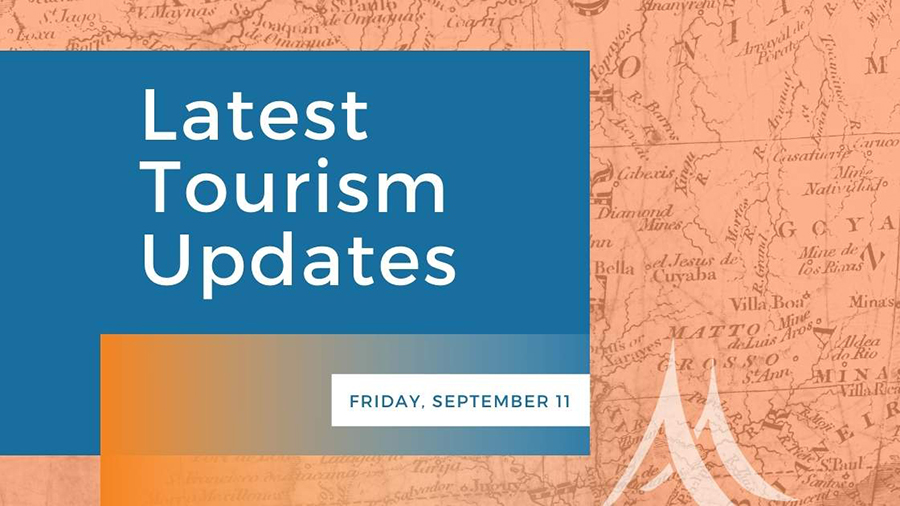 This is Authentic Asia's weekly tourism newsletter. We provide our partners with the latest updates related to the tourism industry at the destinations we deploy including: Vietnam, Cambodia, Laos, Myanmar and Thailand.
Below is the information for the past week.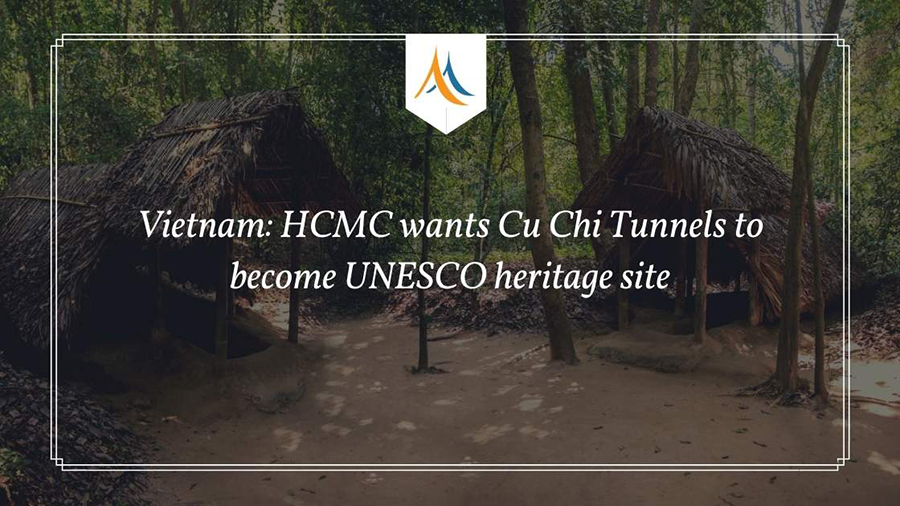 Ho Chi Minh City authorities are seeking UNESCO world heritage recognition for Cu Chi Tunnels, a symbol of Vietnamese resistance and bravery during the Vietnam War.
City officials said the 250-kilometer-long complex of tunnels in Cu Chi District met some criteria in terms of outstanding global value, integrity and authenticity in line with Operational Guidelines for the Implementation of the World Heritage Convention issued by UNESCO.
Today, the tunnels are preserved as a Vietnam war memorial, attracting tourists from all over the world, curious to see what underground life was like at the time.
Vietnam is now home to eight world heritage sites recognized by UNESCO: Phong Nha-Ke Bang National Park, My Son Sanctuary, Hoi An Ancient Town, Hue Monument Complex, and Ho Dynasty Citadel in the central region; along with Ha Long Bay, Trang An Landscape Complex and Thang Long Imperial Citadel in the north.
Vn Express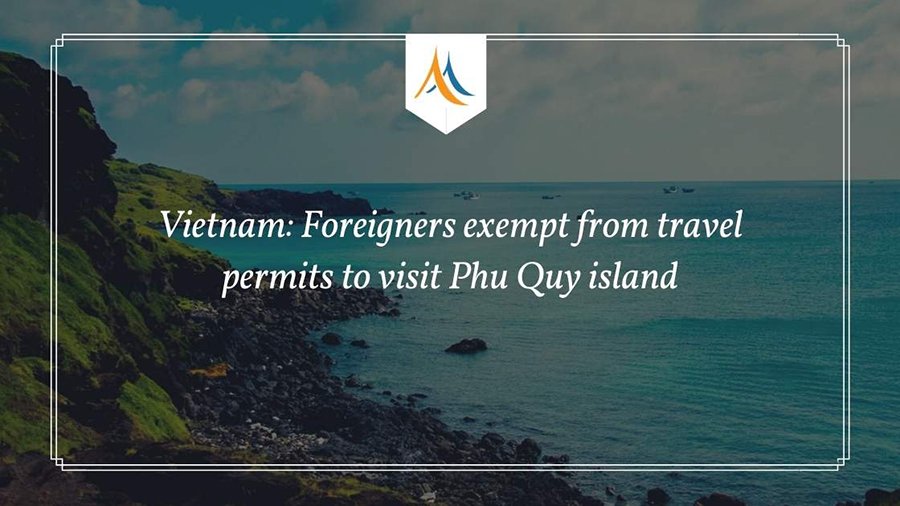 Starting September, foreign tourists no longer need to submit travel permits to visit Phu Quy Island in Binh Thuan Province, which hosts several military bases.
Nguyen Ngoc Hai, Chairman of Binh Thuan People's Committee, signed the approval on September 1, agreeing to a proposal made by the south central province's Border Guard.
Previously, foreign tourists were required to apply for a permit to travel to the island at the Binh Thuan Police's Immigration Department. They also had to have a travel sponsor. The permit procedures took between three to four days.
Phu Quy, 56 nautical miles (about 104 kilometers) from the mainland, boasts pristine beaches, lush green landscapes and rich seafood. The island is also home to many Vietnamese military bases.
Foreigners will still be monitored closely despite the removal of the travel permit to ensure national security, said Colonel Nguyen Ngoc Hao, Commander of the Border Guard Command in the province.
According to a government decree, foreigners staying or residing in Vietnam are required to have a passport and a travel permit issued by the provincial police to be able to visit border sea areas or islands or archipelagos (except for tourism areas or economic zones).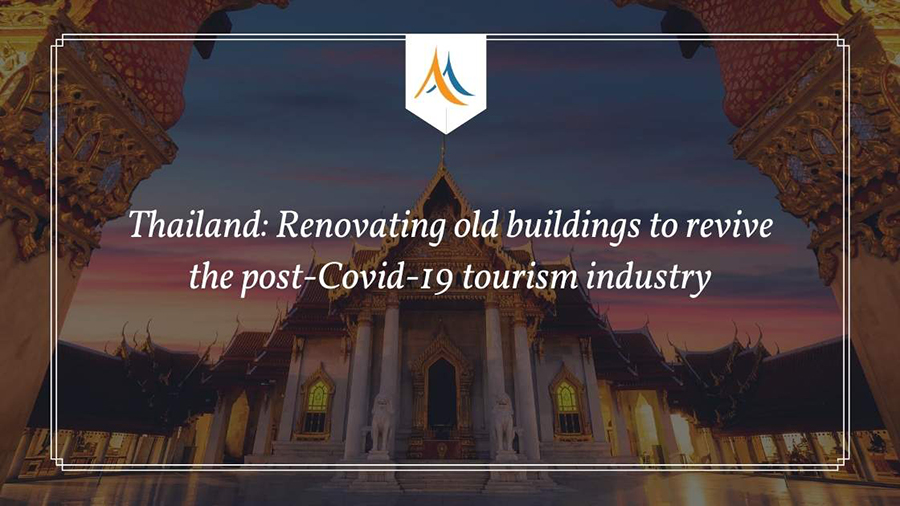 Thailand is "embellishing" Bangkok capital again in the hope of attracting tourists back. Notably, a 30-year abandoned railway project becomes a tree-shaded walkway on the Chao Phraya River.
The Chao Phraya Sky Park, the city's newest tourist attraction, is put into operation as Thailand begins to draw a roadmap to reopen the border for international tourists following the Covid pandemic -19.
The bridge has been part of a public transport project that has been abandoned since 1992. Bangkok's Urban Management Authority has spent 130 million baht ($ 4.1 million) on redecoration, raising hope it will becomes a new attraction for tourists. The bridge "allows people to relax and enjoy walking, which improves the life of the city".
The Thai government is also aiming to renovate the 88-year-old Memorial Bridge north parallel to the Sky Park, which is expected to kick off the project in 2023. This will facilitate visitors in the Election Park. Heaven can admire the bridge open and close.
Bangkok's overhead tram company plans to renovate a 130-year-old tax authority building to open a complex, including restaurants and halls, by 2025. The building is in style. This Europe was once used as the setting for Hong Kong films, but has been shut down for many years.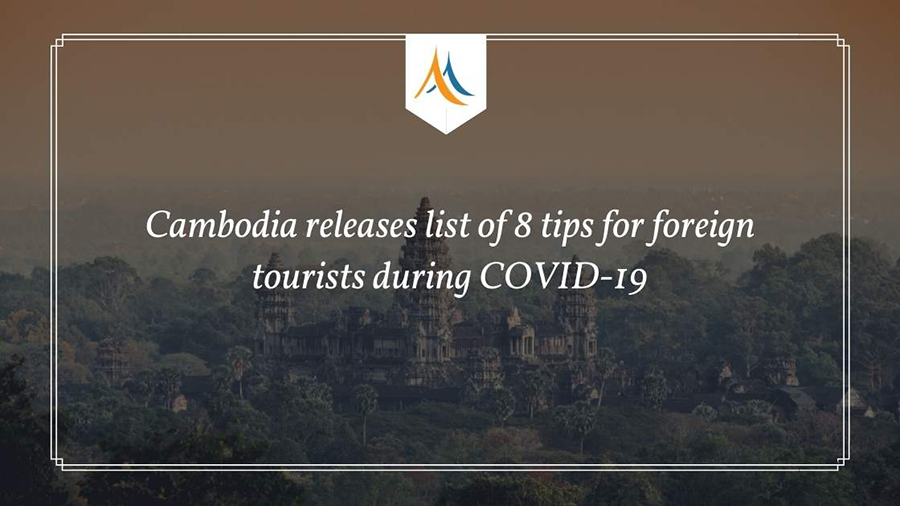 Cambodia's Ministry of Tourism on Wednesday released a list of eight tips for foreign tourists to the kingdom in order to prevent the spread of COVID-19.
The tips, translated into several languages including English and Chinese, advised tourists to abide by the measures undertaken by the Cambodian government.
"If you are a returning traveler from affected areas, please check the government advice on any steps you should take on arrival," the list said. "Make sure that you have a comprehensive travel insurance in place before traveling to Cambodia during COVID-19 outbreak."
It advised travelers to seek medical consultation by calling 115 if they feel unwell.
Also, it suggested no discrimination against tourists and groups of people from the COVID-19-hit areas.
The list also told tourists to keep good hygiene by washing hands regularly with soap and water, alcohol sanitizer or gel.
"Also, don't forget to cover your mouth and nose with a tissue or sleeve when you cough or sneeze," it said. "You need to wear a face mask while traveling to any public or crowded areas."
Cambodia has seen a huge slump in the number of foreign tourists during the first half of this year due to the pandemic. According to the Ministry of Tourism, the kingdom received 1.18 million foreign visitors during the January-June period this year, down 64 percent over the same period last year.
The Southeast Asian country has recorded a total of 274 confirmed COVID-19 cases to date, said a Ministry of Health's statement on Wednesday, adding that none have died and 273 have recovered. 
Xinhua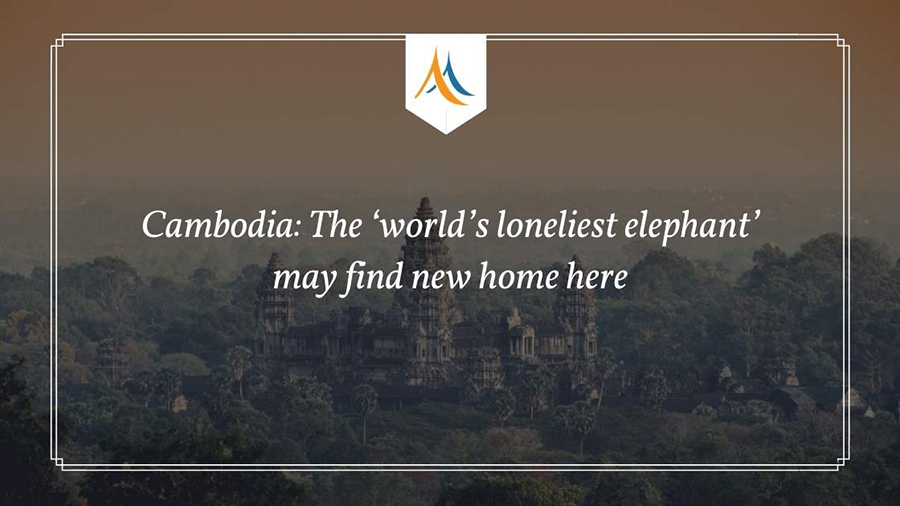 An elephant who has become a cause to celebrate for animal rights activists around the world will be taken from a Pakistani zoo and transferred to a location with better conditions, according to Four Paws, the animal welfare group helping with the case.
Dubbed the 'world's loneliest elephant' by his supporters, Kaavan has lived in a zoo in the Pakistani capital of Islamabad for more than 35 years. The overweight elephant underwent a full medical examination at the zoo on Friday, said Head of PR International at Four Paws Martin Bauer.
In May, Pakistan's High Court ordered the Marghazar Zoo to close due to abysmal conditions blamed on systemic negligence.
After the zoo's closure, animal activists and celebrities around the world, including US singer Cher, began lobbying for his relocation. After Kaavan's relocation was announced, Cher posted on Instagram: "When we knew we'd be able to pick-up Kaavan, we jumped up and down. We have worked on this for over five years. We will pick him up in Islamabad and take him to Cambodia."
Marghazar Zoo in Islamabad has repeatedly made headlines for its poor animal welfare. Kaavan has until now been forced to live a solitary life in a small enclosure. 
Kaavan came to Pakistan in 1985 as a gift from Sri Lanka. He and his 'partner', Saheli, lived together in the Marghazar Zoo from 1990 until she died in 2012.
His recovery will be a long one. Kaavan's wounds are more than just physical, as he also suffers from behavioral issues. Kaavan, who lost his partner in 2012, has battled loneliness as well as poor living conditions, and both have taken their toll, he added.
He also shakes his head back and forth for hours. This is mainly because he is simply bored.
It is not currently known when and where Kaavan will be able to travel.
Khmer times