Latest Tourism Updates on August 7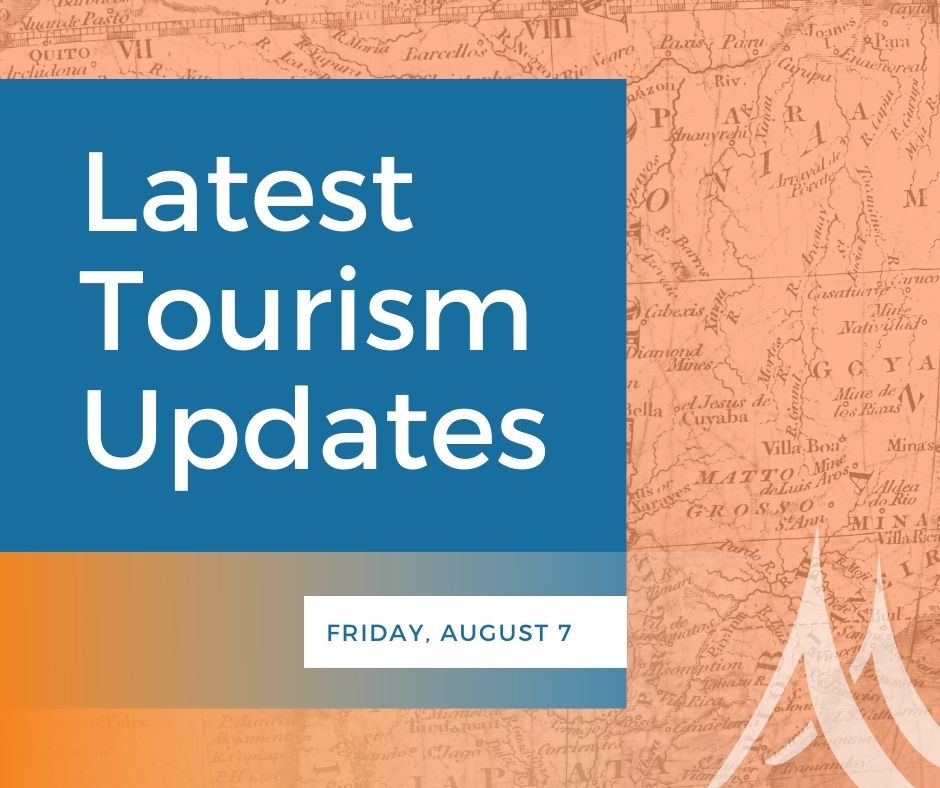 This is Authentic Asia's weekly tourism newsletter. We provide our partners with the latest updates related to the tourism industry at the destinations we deploy including: Vietnam, Cambodia, Laos, Myanmar and Thailand.
Below is the information for the first week of August.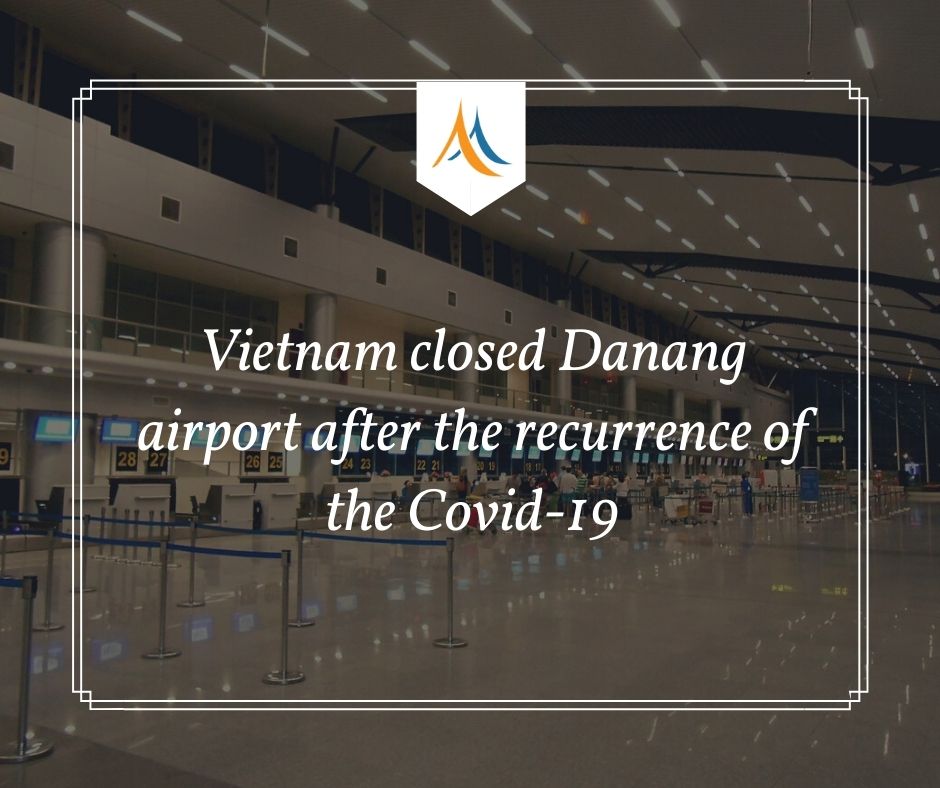 From July 26, flights to and from Da Nang airport will stop operating. In addition, due to the recurrence of the Covid-19 pandemic, from 0:00 on July 28, all domestic flights to and from Da Nang were also stopped.
Accordingly, international flights to Da Nang airport include: welcoming Vietnamese citizens back home, experts, diplomats to work in Vietnam.
The scheduled departure/arrival flights to Da Nang airport will be adjusted to land at other airports in Vietnam.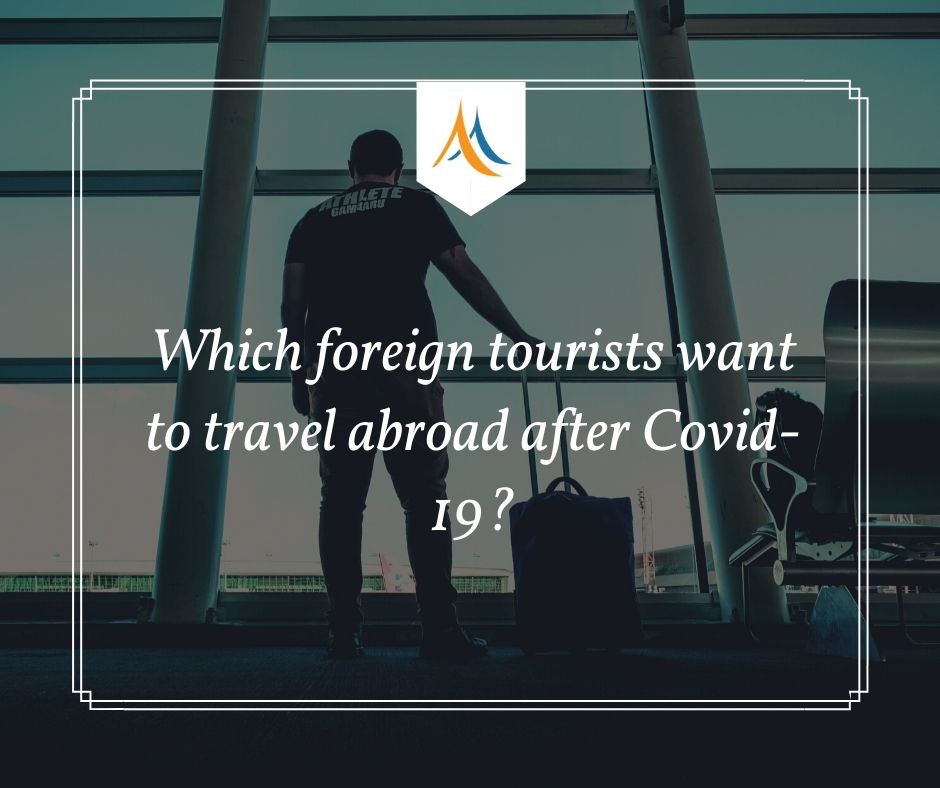 According to Agoda's survey on July 23, nearly 51% of Taiwanese (Chinese) travelers said they were ready to travel internationally again. The number of Korean tourists who want to travel abroad is 45% and Saudi Arabia is 43%.
Meanwhile, up to 65% of the total survey participants on Agoda said they prefer domestic travel in the next 12 months. Only 35% of the total respondents said they were ready for travel abroad. 
For example, Australians have made lists of destinations in Southeast Asia, East Asia and Europe when international trade routes are reopened. 
However, even participants willing to travel abroad do not want to make trips to the location too far. Nearly half of travelers willing to travel abroad (46%) said they would not want a flight that takes between three and four hours to travel. 
As for visitors who only choose domestic vacations, what are the latest domestic destinations that they want to go to after Covid-19? Indonesians said Bali. Thailanders love Chiang Mai and famous beaches in Phuket and Hua Hin. Australians have more domestic choices including Melbourne, Sydney and the Gold Coast (the east coast around Brisbane). 
Meanwhile, Vietnamese people choose Da Nang, Da Lat and Nha Trang for tourism plans. Finally, Americans want to go to New York, Orlando and Los Angeles.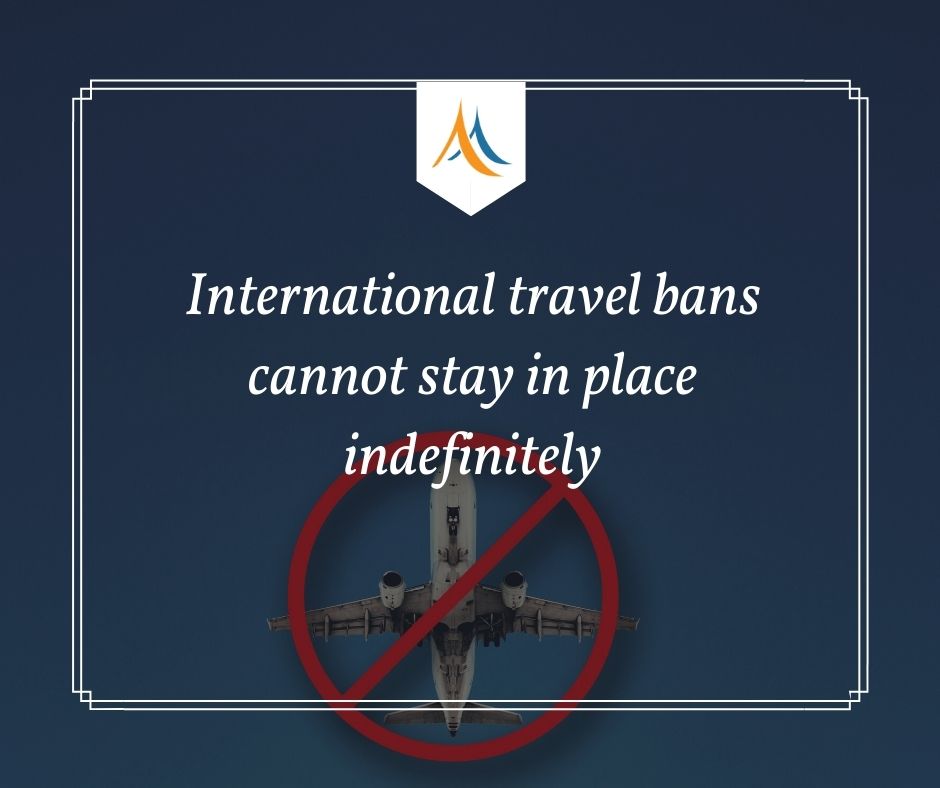 The World Health Organization (WHO) says countries need to prevent Covid-19 "right at home", instead of keeping orders closed.
In some countries, new cases have increased rapidly, forcing the government to re-apply social-distancing measures and restrict tourism to control the situation.
However, WHO emphasizes that effective pandemic prevention must come from strict adherence to health measures, wearing masks in public places, avoiding crowds, rather than relying entirely on travel restrictions.
"When this is guaranteed, the number of new infections will automatically decrease. On the contrary, if you are alert, the number of people will escalate," said Tedros Adhanom Ghebreyesus, general director. He also promotes virus control in Canada, China, Germany and South Korea.
The head of the WHO's emergency medical program, Mike Ryan, said countries could not keep the blockade or closure of international routes forever.
"Economies are forced to reopen, people need to work, and commercial activities have to go on. It is clear that strong measures will curb the number of positive cases. Loosening them makes the number of patients increase, "he said.
Dr. Ryan praised Japan and Australia for their prevention of the disease. But he also predicted the virus would return if the restriction order was removed.
"This has happened in many countries, in nightclubs, concentrated housing areas. Places where people live so close together can spread germs. We need to be very vigilant," he said.
According to WHO, quarantine measures need to be consistent, maintained long enough to ensure effectiveness and help the public adapt. It also encourages governments in countries to investigate epidemics.
"We need to pay attention to the unresolved epidemic areas, both the peaked areas and where everything looks good," Dr. Ryan said. According to him, the situation in some countries, such as Spain, has almost returned to the peak. He expected that the clusters would be controlled in a few days or weeks, but it was not clear what the future epidemiological model would be like.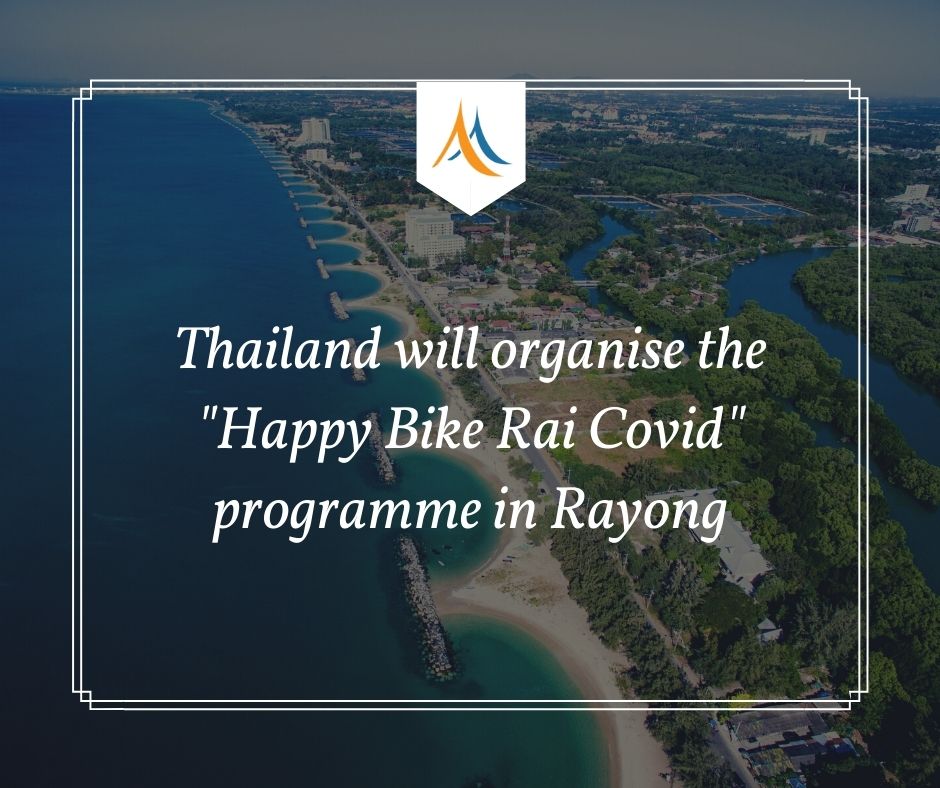 The Tourism Authority of Thailand will organise the "Happy Bike Rai Covid" programme in Rayong on Saturday and Sunday.
It aims to promote the fact the province is now safe to welcome tourists after a recent scare concerning Covid-19. Thousands of locals have been tested for infection and the results are negative.
"Happy Bike Rai Covid" will be organised at HTMS Prasae Memorial, a Royal Thai Navy ship, at the public park next to the mouth of Prasae River.
The programme on Saturday will be for leisure. It will feature a 15km cycling route which will include stops for tasting local snacks. The Sunday programme, on the other hand, is designed for teams. The distance is about 75km. Both biking trips start at 6.30am for registration and the cycling will begin around 8am.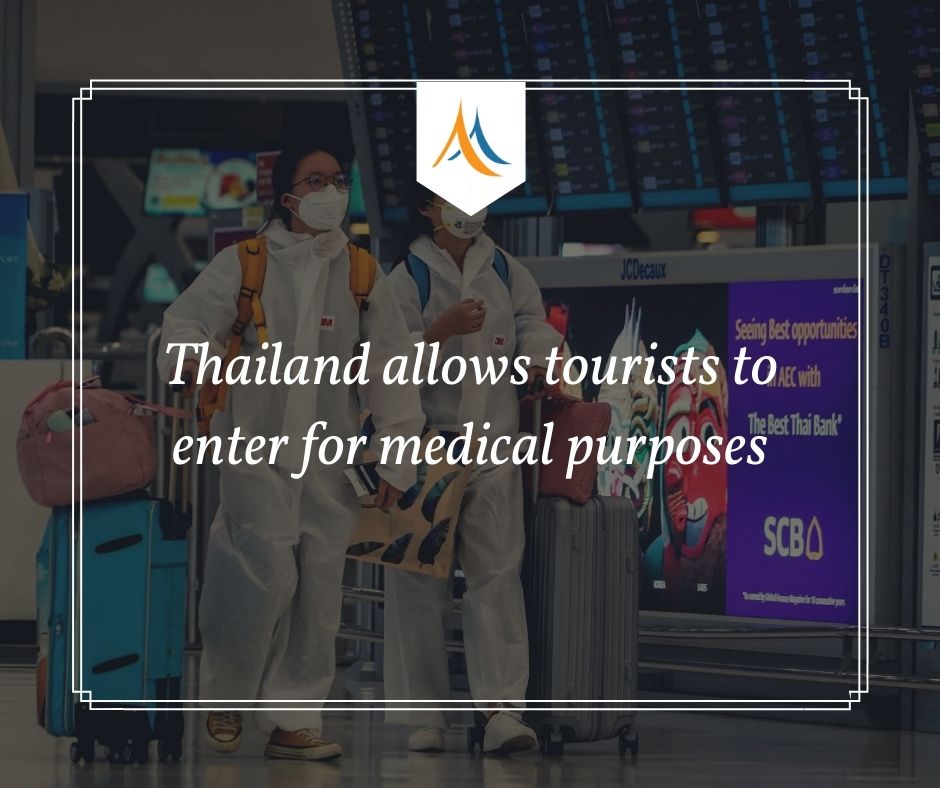 COVID-19 Situation Center (CCSA) of Thailand has announced the relaxation of entry restriction measures. Accordingly, 4 groups of foreigners will be allowed to enter Thailand, including tourists for medical treatment.
Travelers wishing to travel to Thailand for medical treatment must obtain a negative certificate with COVID-19, and then require a 14-day quarantine at the hospital. They will be tested for COVID-19 during isolation and are only allowed to travel with 3 relatives, provided that these people are also required to participate in isolation.
According to Suwannachai Wattanayingcharoenchai, Director of Disease Control, foreigners urgently needing medical treatment will be allowed to enter Thailand at any time. Private hospitals are required to provide a list of patients and, together with the Ministry of Foreign Affairs, control immigration travelers.
The Thai Ministry of Health has checked and allowed 98 hospitals and 26 clinics to isolate quarantine travelers, including Thai citizens and foreigners.
Medical tourism is one of Thailand's significant sources of revenue. According to statistics from the Ministry of Health of Thailand, in 2019, each foreign visitor to Thailand for treatment spent an average of 15,000 baht (about 480 USD) for each anti-aging and rehabilitation process, 140,000 baht. for cardiovascular diseases, 300,000 baht for treating joints, muscles and ligaments ...
The Ministry of Health is expected to have 160,000 medical treatment cases for foreign visitors in the next three months, bringing in foreign currencies equivalent to 18 billion baht (about $ 580 million) from medical tourism in the next three months.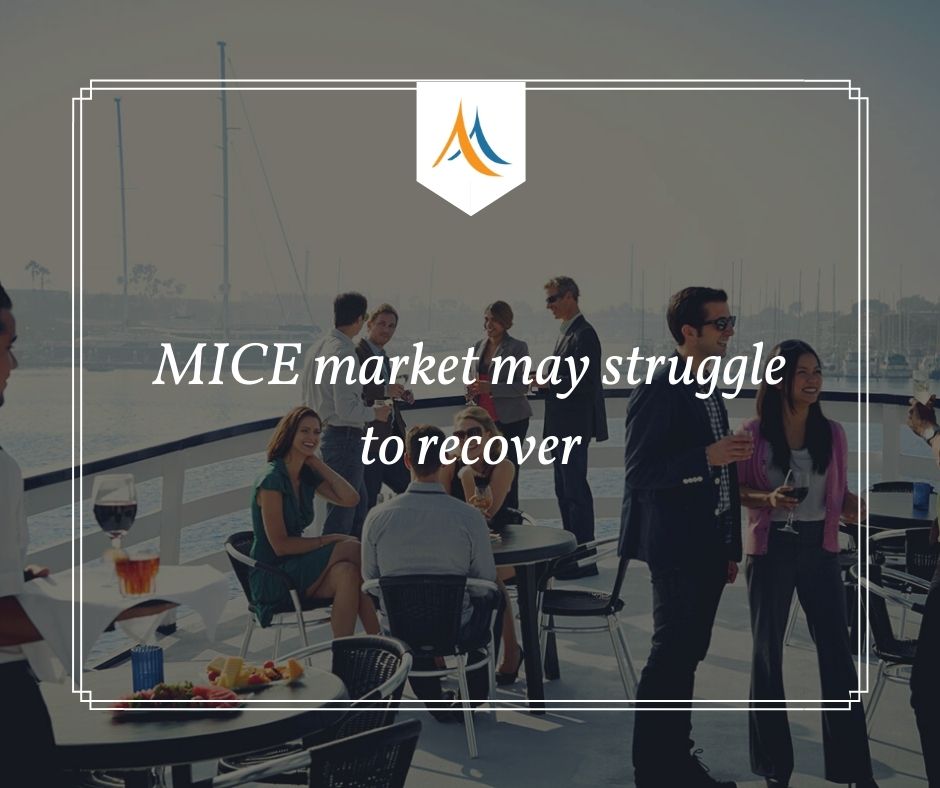 Ralph Hollister, tourism analyst at GlobalData - a leading data and analytics company, commented: "MICE events are now taking place online, without the need for companies operating in the tourism sector.
"This is a worrying trend for all industries involved in travel and tourism - the longer restrictions and guidelines last around MICE tourism, while other national economies start to pick up, the more companies, attendees and event organisers may start to become accustomed to hosting and attending MICE events online, while appreciating the unseen benefits they bring."
Companies in all sectors will be looking for ways to reduce costs in the coming years as they reel from the economic impact created by Covid-19.
Although it's likely that meeting and conference tourism demand may never fully recover, exhibitions and trade fairs, on the other hand, are much more effective when they take place face-to-face due to attendee motivations around networking and assessing and experiencing products and services in person.
However, due to the mass gatherings of people that these kind of events encourage, it is unclear when it will be safe and secure to start holding these events once again.
(breakingtravelnews)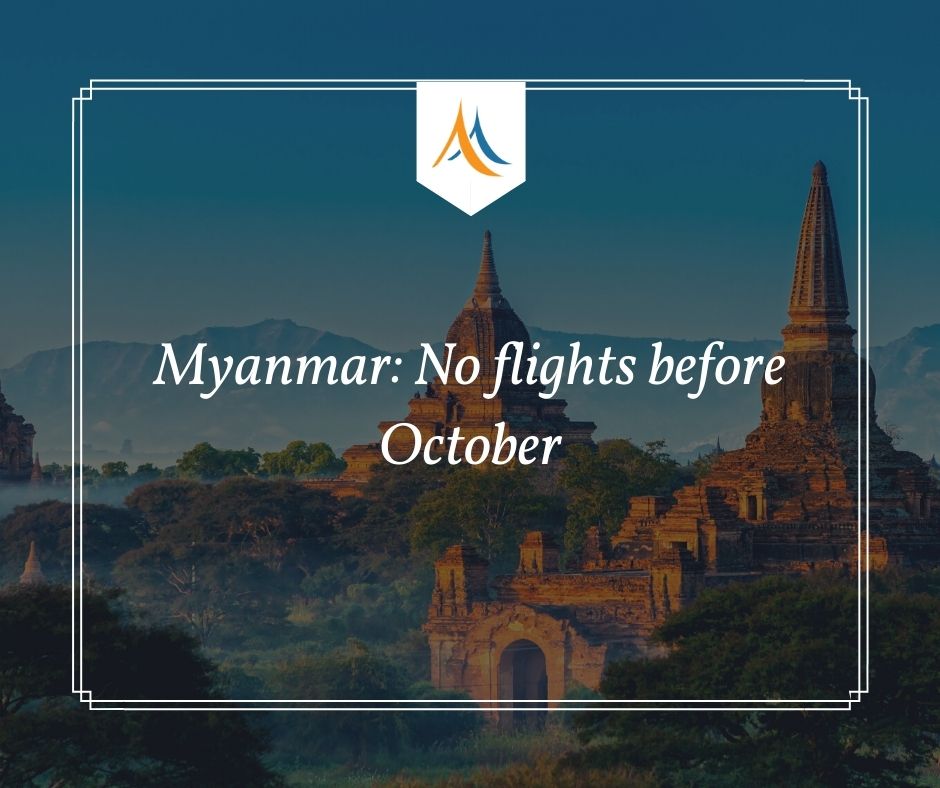 Myanmar's aviation authorities confirmed recently, the ban on international commercial flights to and from Myanmar would extend to 31 August, but high ranking tourism officials now say international commercial flights might not resume until October.
Myanmar's government is not issuing visas for visitors, and the only international flights are specially arranged repatriation flights to bring back Maynmar citizens and allow foreigners to leave the country.
Officials speaking on the sidelines of the 9th Mekong Tourism Advisory Group meeting last Thursday said rules would be eased this month, but international tourism to the country would remain suspended until October including all commercial international flights.
Myanmar's hospitality sector rely exclusively on domestic bookings to support around 1,300 hotels that have reopened in popular tourist destinations including Yangon, Mandalay, Bagan and Inle Lake.
During long weekends and public holidays, occupancy at hotels in Mandalay and Bagan peaks at around 75% indicating the growing contribution of domestic travel that in the past has been largely overshadowed by the international travel market. Approximately, 700 hotel rooms in Yangon have been reserved for 14-day quarantine stays. 
Around 200 travel companies in Myanmar have benefited from a stimulus package introduced by the government, but financial resources for the sector are limited with most of the support going towards training classes for tour guides and tour company staff currently furloughed.