Latest Tourism Updates on August 28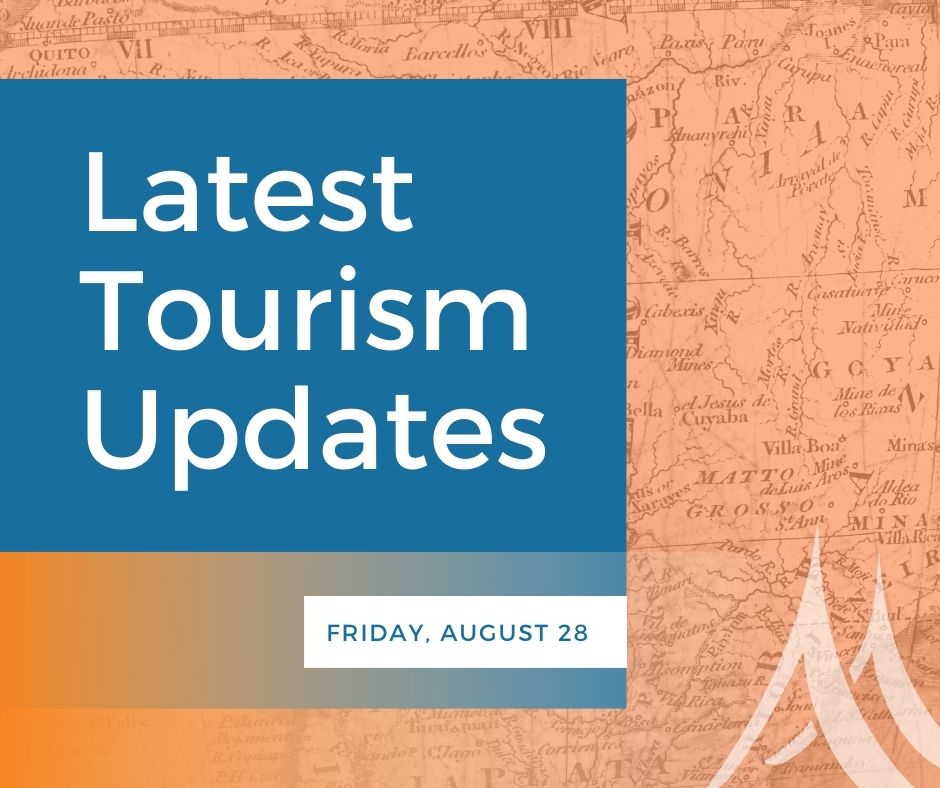 This is Authentic Asia's weekly tourism newsletter. We provide our partners with the latest updates related to the tourism industry at the destinations we deploy including: Vietnam, Cambodia, Laos, Myanmar and Thailand.
Below is the information for the past week.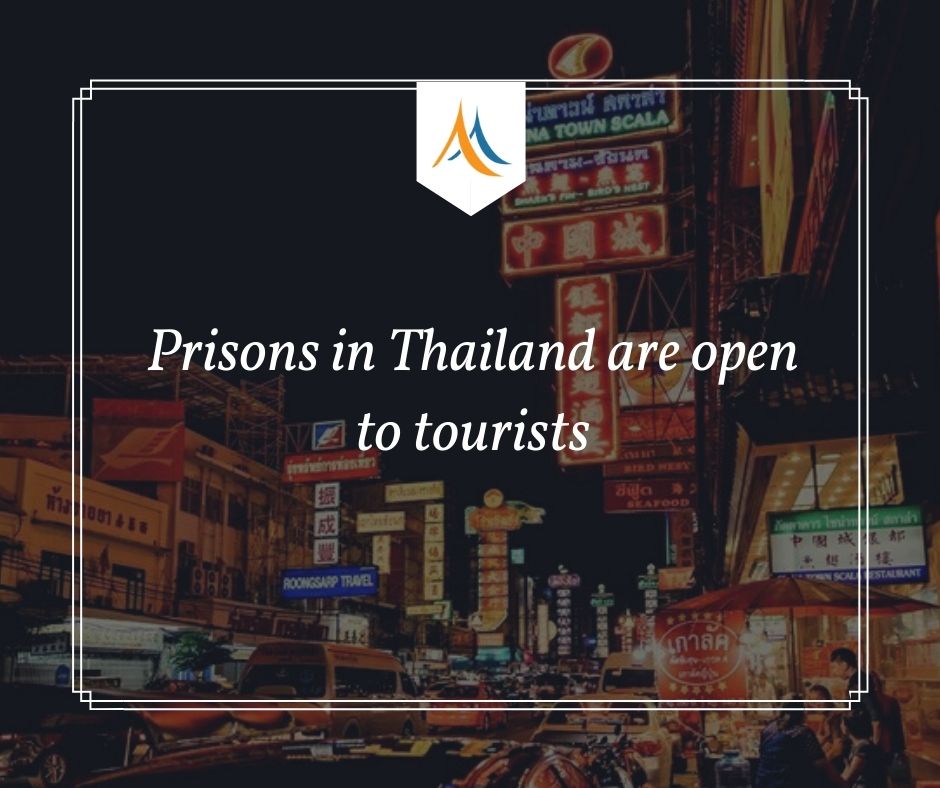 Justice Minister Somsak Thepsuthin said Thai reeducations plan to turn 72 prisons across the country into tourist attractions.
There will be events organized at the attractions such as a cooking contest for "bar chefs" and shops where visitors can buy items made by prisoners.
The Minister of Justice also added that this plan has been implemented in five prisons, which are pilot projects. He named only four of these prisons: Trat, Rayong, Ratchaburi and Nakhon Ratchasima.
By 2021, the project will be expanded to 67 other locations. A total of 72 detention facilities, or half of the 143 prisons nationwide, will be open to tourists.
Various types of entertainment have been tested on this tour, such as "Chef behind bars". These activities aim to promote professions in a variety of fields, prepare prisoners to return to normal life in society and change the image of re-education facilities.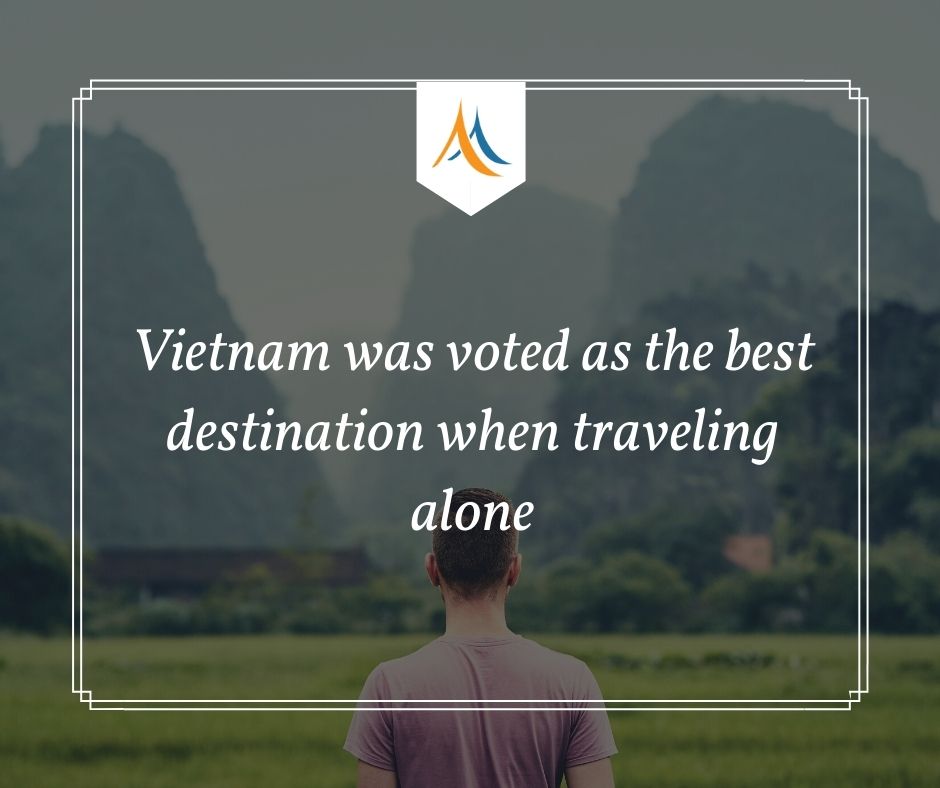 Travel and Leisure travel site has just voted Vietnam as one of 20 countries with extremely rich tourism resources, suitable for traveling alone.
Traveling to Hanoi will open up opportunities to explore the impressive historical and cultural relics of the capital, or take a leisurely stroll around Hoan Kiem Lake.
Then you can board a boat departing from Ha Long and passing through Bai Tu Long Bay, where there are some outstanding natural landscapes and clear blue water of the world, visit Son Doong cave in Quang Binh, cave the world's largest natural.
Visiting Hoi An, you will be greeted by the amazing view of hundreds of lanterns floating on the Thu Bon River during the full moon every month ...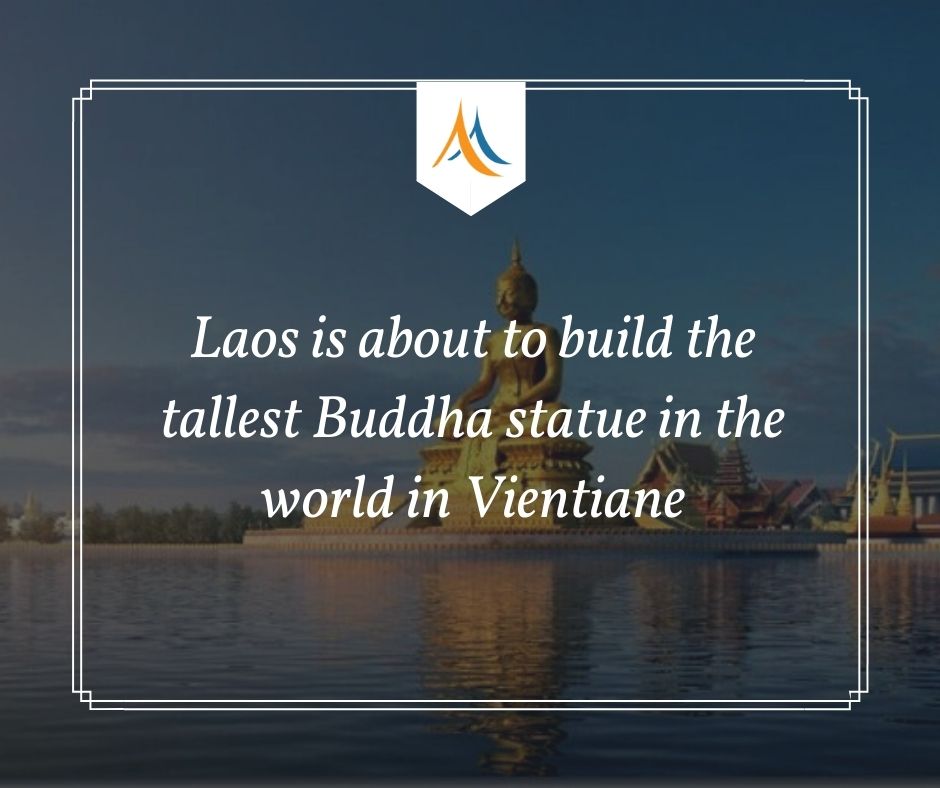 This 100m high statue will be built by Chanpheng Group - Shanghai, China.
Buddhism is considered the national religion of Laos. At the same time, it is also a religion with a large number of followers in many neighboring countries such as Cambodia, Thailand, Myanmar, and Vietnam.
Visiting ancient temples containing many architectural and religious values ​​such as Pha Thap Luong, Temple of Dia Muong, Sisaket Pagoda, Phra Keo ... is always the passion of tourists every time they have the opportunity to travel to the country of Trieu Elephants.
Therefore, with the idea of ​​building the world's largest Buddha statue of 100 meters high in the capital Vientiane - the investor expects to create an attraction for millions of tourists from Southeast Asia and around the world to Laos. , contribute to promoting the development of the tourism industry of this country.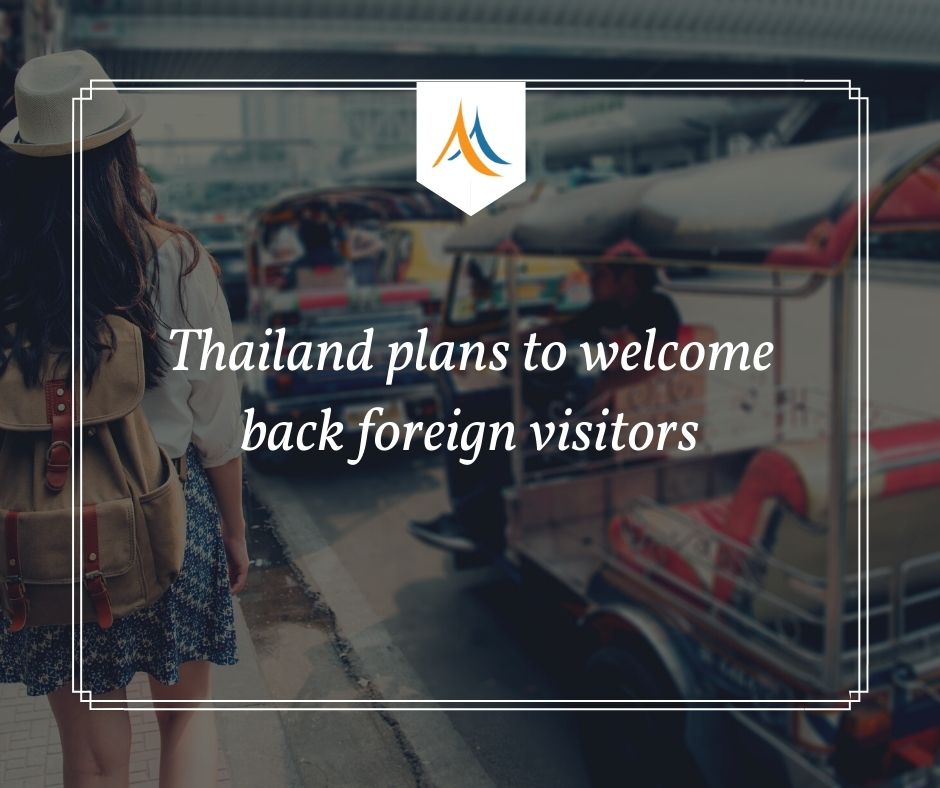 To revitalize the tourism industry affected by the Covid-19 epidemic, Thailand may soon allow international visitors to come to the country in the near future.
On August 24, CNN quoted Mr. Phiphat Ratchakitprakarn, Thailand's Tourism Minister, as saying that the country is aiming to welcome back visitors. Bringing international visitors to Thailand in the still complicated situation of the Covid-19 epidemic will be done under a "safe and discreet" process.
"I have asked the Prime Minister to allow inbound tourists to enter Thailand from October 1. Phuket will be the pilot site. This proposal has received approval from the Center for Economic Management", the representative of Thai Tourism Ministry Lan said.
Specifically, visitors allowed to Thailand will fly directly to Phuket - the largest island in the country. They will be resting, isolated at a designer resort for 14 days. The isolated resorts have full amenities and a beach for guests to enjoy.
After completing 2 tests at the beginning and end of the quarantine period, the visitor can roam freely on the island if the result is negative. Those wishing to travel outside of Phuket will have to quarantine for another 7 days and undergo a third inspection.
Resort staff are not allowed to leave without being isolated and tested. Here's how to make sure the virus doesn't spread among the community.
In response to CNN, Yuthasak Supasorn, Thailand's Tourism Director, said the plan has been approved. As a next step, they will hold a public discussion to get approval from the local people. All procedures can be completed in September.
Tourism plays a big role in the Thai economy. In the second quarter, the country's economy decreased by more than 12% compared to the same period last year. In 2019, the number of tourists coming to the golden pagoda land reached a record number of nearly 40 million. However, the epidemic situation makes the number of visitors this year can only stop at 8 million.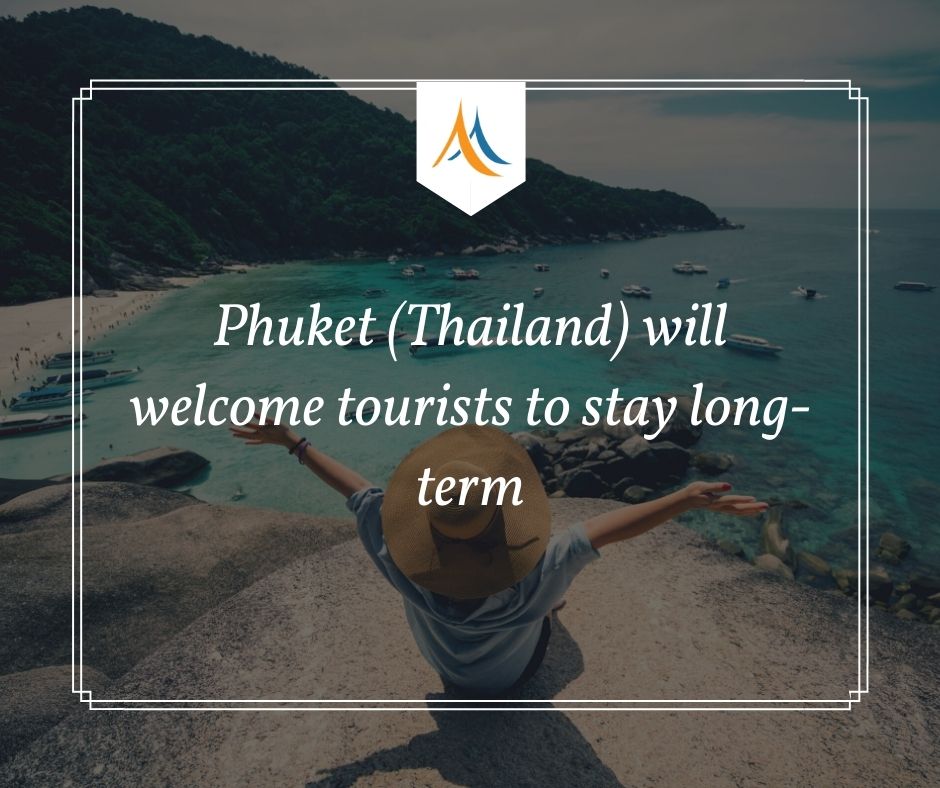 From October 2020, Thailand will allow foreign tourists to visit the resort island of Phuket for long stays, including quarantine periods.
Thai Airways International (THAI) is ready to arrange special charter flights from six countries and territories to Thailand's famous Phuket resort island on the Andaman Sea, according to the government's plan to restore the tourism industry severely affected by the COVID-19 pandemic.
Local media on August 27 quoted acting President of THAI, Mr. Chansin Treenuchagron, as saying that 6 countries and territories that this airline plans to arrange flights from are Denmark, Germany, UK, and Korea. National, Japan and Hong Kong Special Administrative Region (China). THAI will operate two flights per month on each route.
According to Chansin, THAI is expected to commence special flights by the end of November 2020 and will increase flights if demand increases. In addition, the airline also plans to open special charter flights from China to Phuket. Mr. Chansin said THAI always attaches great importance to the security and well-being of passengers on all above routes.
Thailand's tourism businesses have asked the government to open the country to certain groups of foreigners to help boost the struggling sector.
On August 26, Thai Prime Minister Prayut Chan-o-cha said he was discussing with state agencies on how to open the country to foreign tourists once the COVID-19 situation improves. . Prime Minister Prayut proposed opening up to international tourists from countries with a low number of people with COVID-19, and agreed that Thailand should be limited. for foreign tourists to improve the economic situation.
According to the head of the Thai government, state officials are discussing appropriate measures to address the number of tourists, while ensuring general safety and deciding which provinces will open first. to welcome visitors.
Thailand has gone through three months of not recording new infections in the community. However, the country's economy declined as tourism and exports, two main sources of income, were hit hard by the epidemic.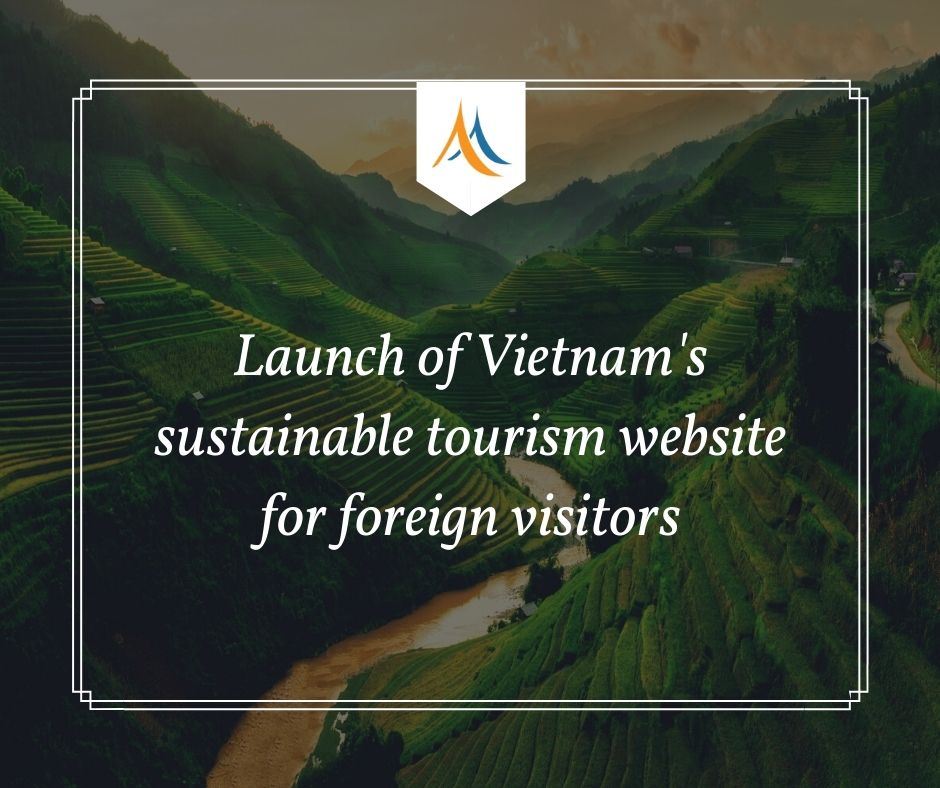 The Vietnam National Administration of Tourism cooperated with the Vietnam Tourism Advisory Council (TAB) and the Swiss Sustainable Tourism Program (SSTP) to launch a new "Green Travel" page on the official travel website. Vietnam's for foreign visitors at: www.vietnam.travel/sustainability.
On the "Green Travel" page, viewers will find articles introducing responsible tourism, guiding Vietnamese customs and habits, promoting attractive destinations but few people know ...
To make the search easier for visitors, "Green Travel" offers a comprehensive list of Vietnam's recognized sustainable tourism products. Viewers can read about highly educational, community-responsible and environmental tours. Besides, there are articles about sustainable accommodations such as stilt houses, indigenous people's houses, hotels; understand more about handmade souvenir products, fabric, and stationery brands that both bold Vietnamese culture and support the lives of local people.
The website "Green Travel" also has infographics for sustainable tourism in Vietnam, in-depth articles on ethnic minorities and traditional craft villages. To assist tourists in their planning as much as possible, the website "Green Travel" has compiled reputable sustainable travel companies.
The purpose of this "Green Travel" is to initially support sustainable tourism businesses, tourists interested in this form of tourism to find out information first; prepare for a trip to Vietnam when international tourism is reopened.
In addition, the "Virtual Vietnam" page on the website www.vietnam.travel/virtual-vietnam provides information to encourage tourists to explore Vietnam at home while the country is still closing its borders with foreign visitors. . This site offers online travel experiences such as 360-degree itineraries, recipes for Vietnamese dishes, coloring pages, and videos on many other fascinating topics.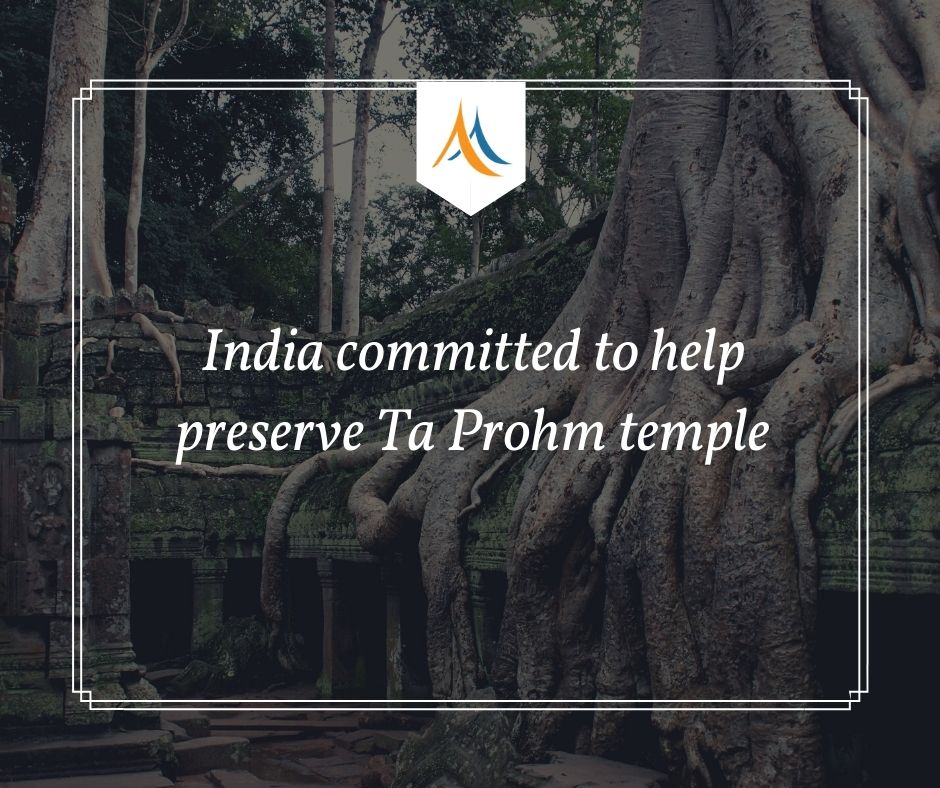 India is continuing to assist in preserving Cambodia's heritage by helping to maintain and repair it's ancient temples.
Indian Ambassador to Cambodia Manika Jain said in keeping with the long standing ties between the two nations, India is currently helping in restoration work at the Ta Prohm temple in Siem Reap province.
Apart from the Ta Prohm project, Ambassador Manika said India is also contributing to the development of Cambodia by providing assistance in several areas, including health, education and community development.
As part of India's restoration project, Ta Prohm, built in the late 12th century, has been temporarily closed while work is ongoing. Some large and old trees in the Ta Prohm temple area, which are part of the temple's attractions, have also been cut down to preserve the temple.
Many temple stones have also been restored according to the original temple plan. Some parts are being supported by wooden or metal poles to prevent them from collapsing.
The Ta Prohm temple restoration project is being led by the Archaeological Survey of India (ASI), which is a leading government organisation in India. It is in charge of undertaking archaeological research, conservation and protection of important cultural heritage sites.
The Ta Prohm conservation project started in January 2004 and ASI has said it is one of the most interesting and challenging projects currently being undertaken by it. The project is aimed at highlighting the authenticity and integrity of the temple complex which is also popularly known as Tree Temple.
Currently, restoration on some parts of the temple, such as the Third Enclosure Gallery, Eastern side South Wing and Causeway connecting the 3rd and 4th Enclosure on West, have been completed. However work has not been completed yet as the ASI team is continuing to repair other parts of the temple.