Latest tourism news on July 31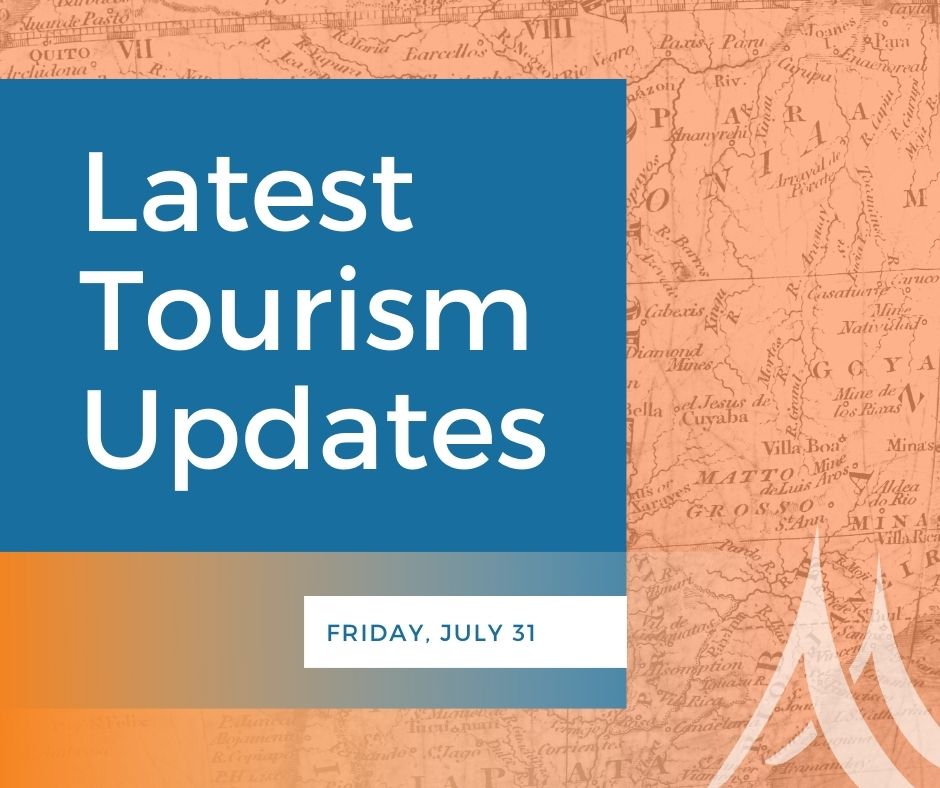 This is Authentic Asia's weekly tourism newsletter. We provide our partners with the latest updates related to the tourism industry at the destinations we deploy including: Vietnam, Cambodia, Laos, Myanmar and Thailand.
Below is the information in the last 2 weeks of July.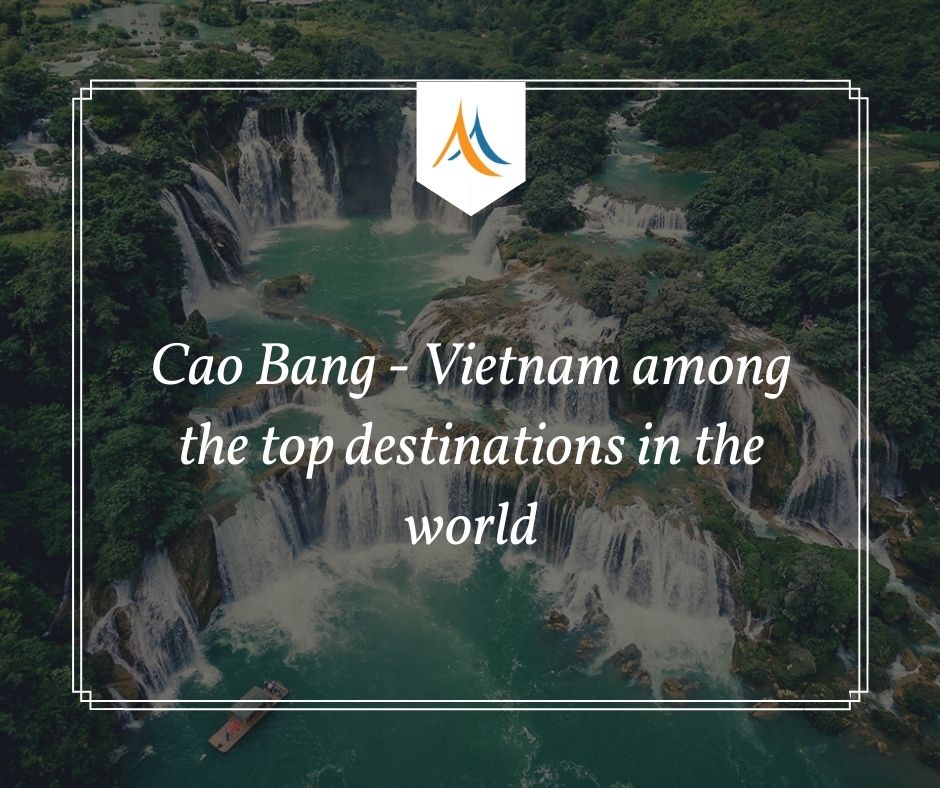 Geopark "Non Nuoc Cao Bang" has an area of ​​nearly 3,300 km2, which is a UNESCO recognized heritage since April 2018. Recently, this destination has been selected by Insider as one of the 50 most beautiful destinations in the world.
This place converges from waterfalls, large lakes and rich flora with a history of more than 500 million years of development. This is the living place of 8 ethnic groups and is considered one of the earliest inhabited places in Vietnam.
Currently, Cao Bang is quite strange to visitors, especially foreign visitors. But for those in need, Authentic Asia would like to suggest a 6-day off the beaten track trip to Cao Bang combined with Ha Giang in the "Northeastern Arc of Vietnam", which is an extremely suitable choice for those who love the grandeur of the mountains and forests as well as exploring the identity of ethnic minorities of Vietnam.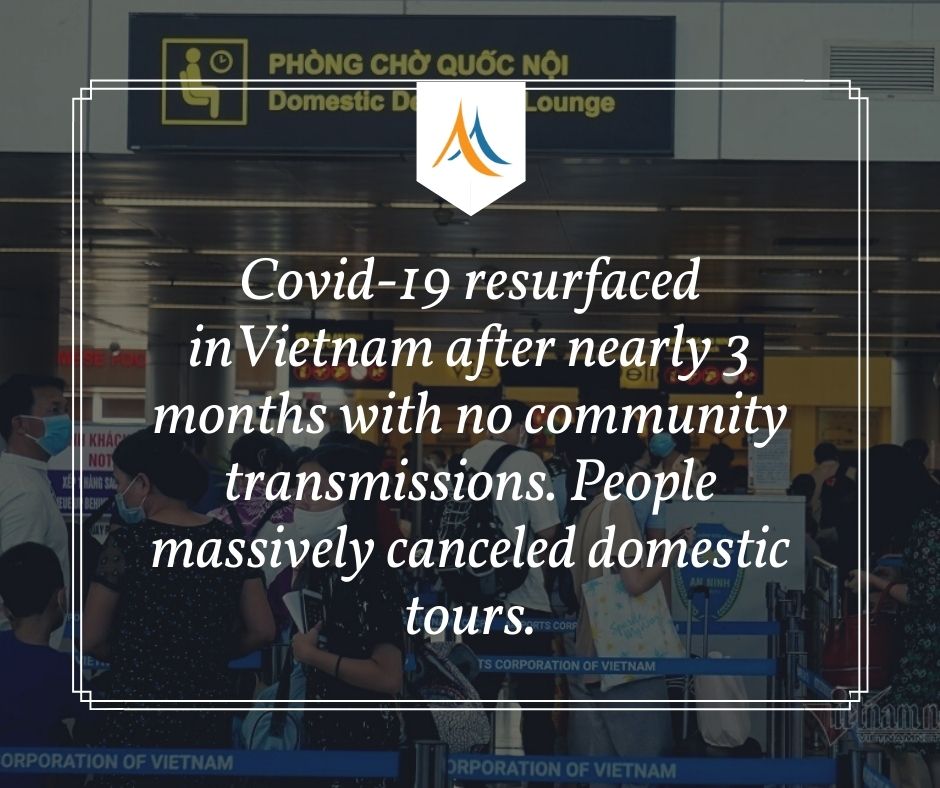 With the country's efficient Covid-19 containment, for 99 days Vietnam had no community transmission, and domestic tourism like many other economic activities was returning to a semblance of normality.
Domestic travel has boomed in summer in the absence of foreign arrivals, who normally account for roughly half of all tourist spending in the country.
But it couldn't last any longer. Da Nang authorities on 24 July announced a 57-year-old male resident had tested positive thrice for Covid-19. The Health Ministry on Saturday morning confirmed this is the country's latest coronavirus infection, "patient 416". Soon after, a series of new cases were discovered. Along with the wave of domestic tourists recently, the disease has spread to other cities and provinces. Hanoi and Ho Chi Minh City have also detected new infections.
The "shocking" news of the infection has caused many people visiting or planning to visit the central city to immediately cancel their tours. The government had to supplement flights to bring people out of Danang. Travelers filled Da Nang International Airport on Monday after the government ordered evacuations of mostly domestic tourists back to their homes, with carriers operating approximately 100 flights daily to 11 cities across Vietnam. 
Currently, this city has reintroduced social distancing measures until the situation is under control.
Vietnam officially entered a new phase of the war against Covid-19!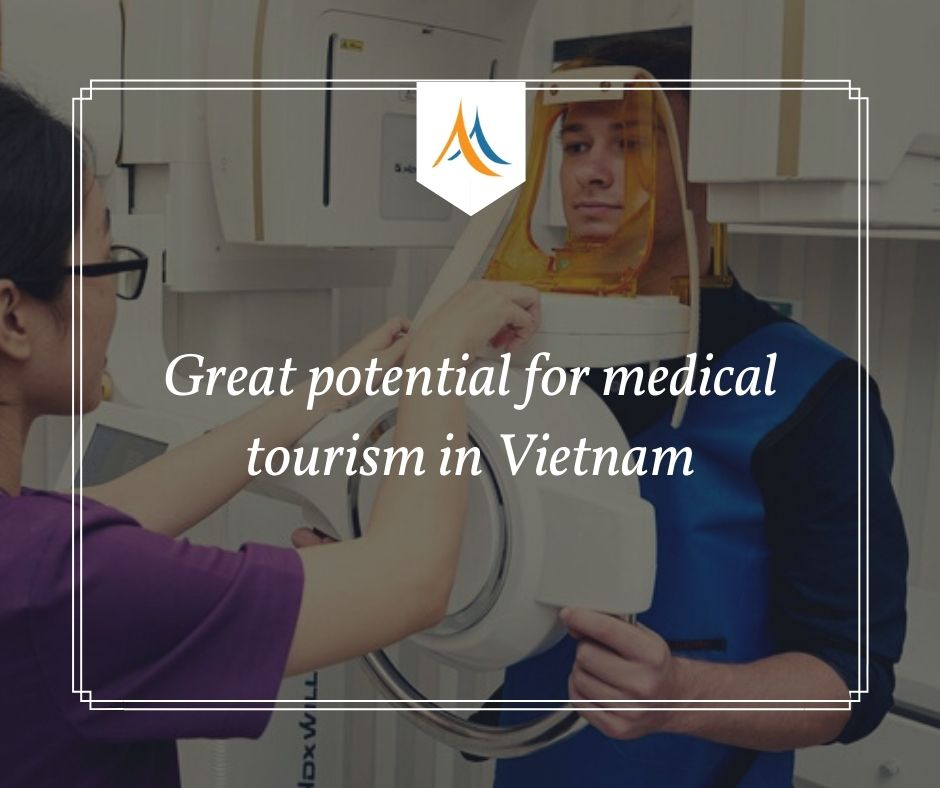 Recently, a conference held in Ho Chi Minh City launched many products related to medical treatment exclusively for tourists, such as: Travel packages combined with skincare, tours medical in the field of dentistry, tourism combined traditional medicine, ...
Besides a number of new tourism products to serve tourists such as inland waterway travel, eco-tourism, agriculture ... medical tourism products are one of the typical new potential tourism products of Vietnam. Especially in the context of the Vietnam Health Sector has just gained internationally recognized achievements in the prevention and control of the Covid-19 pandemic.
According to statistics, the number of foreign tourists visiting Vietnam for treatment and tourism has increased over the years, with a turnover of about US $ 2 billion. In 2018 alone, about 300,000 foreigners visited inpatient visits and 57,000 people received inpatient treatment in Vietnam. These figures show great potential for the development of medical tourism in the future.
There are many reasons for medical tourism to become an attractive service in Vietnam. In addition to a number of advantages in tourism resources such as destinations, cultural heritage, many landscapes, landscapes, elements of Vietnam's medical expertise are also highly appreciated through many published achievements worldwide.
The cost of personnel and space in Vietnam is also lower than in some countries, reducing the cost of health services in Vietnam. This is an outstanding advantage to attract foreign visitors.
Contact Us to discuss more about this tourism product!
The Tourism Board of Thailand (TCT) warned that about one-third of tourism businesses in this Southeast Asian country will no longer have liquidity to maintain business in the second half of 2020.
According to TCT, the impact of the COVID-19 pandemic will be most severe in the third quarter of 2020, even as Thai tourism businesses seek to cut costs through the layoff of 1 million workers.
Some businesses are starting to sell assets such as hotels, resorts, restaurants and souvenir shops, but not achieve much results, because real estate business is also affected by the crisis. economic crisis.
Tourism is one of the driving forces behind the Thai economy. Prior to the outbreak of COVID-19, Thailand hoped that tourism revenue would contribute about 20% of Gross Domestic Product (GDP) in 2020.
Late last month, the Thai Cabinet approved two stimulus packages for domestic tourism totaling 22.4 billion Baht to "revive" the smokeless industry, which was crippled by the COVID-19 pandemic.
Recently, the Tourism Authority of Thailand (TAT) has also launched the program "Great Thailand Great Discount 2020 - Non-stop shopping" to stimulate shopping, lasting for 2 months, to support at least 10,000 tourism-related businesses affected by the COVID-19 pandemic.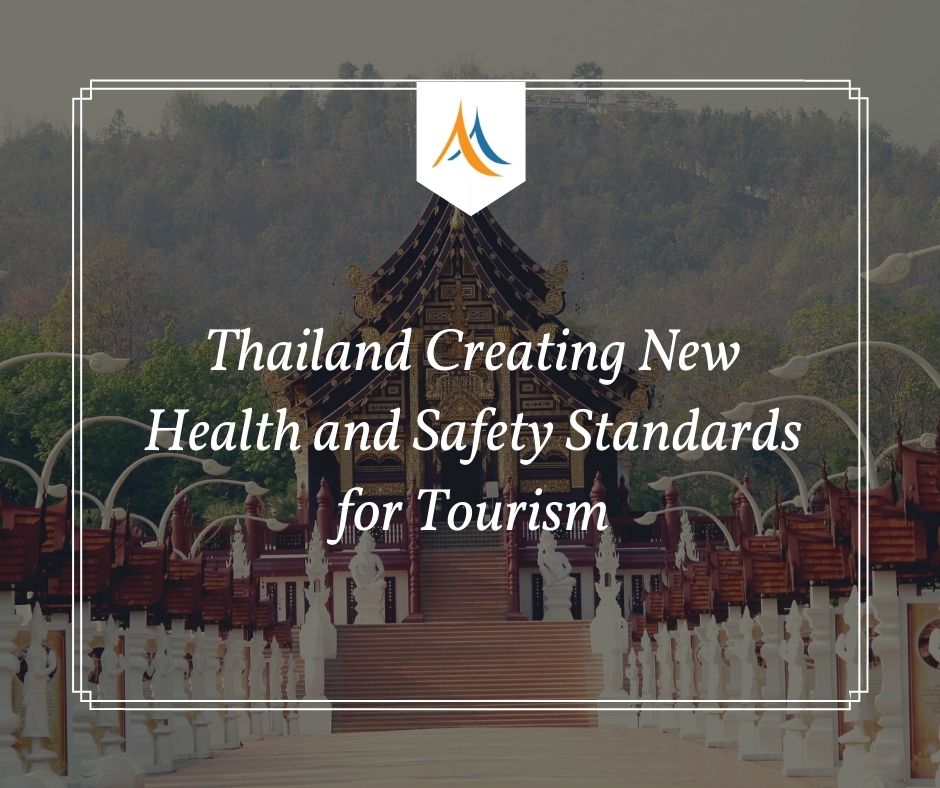 The new Thailand Hygiene Plus Initiative (THPI) has just been developed by A group of Thailand's leading Destination Management Companies (DMCs) to deal with the ravages of tourism by the COVID-19 pandemic.
The goal of THPI is to strengthen the confidence of international visitors to Thailand as a safe destination as the country begins its phased reopening to international visitors.
Its checklist of shared standards and requirements for DMCs span six areas of operations: offices, staff, ground teams, meals, vehicles and transportation, sports equipment and facilities.
'United DMCs of Thailand' members who have signed on to participate in the THPI include Abercrombie & Kent Thailand, Asia Exotica, Asian Trails, Black Rice Travel – A Member of LUXPERIA Collective, Destination Asia (Thailand), EXO Travel Thailand, Go Vacation Thailand, Khiri Travel Thailand, Panorama Destination Thailand, Remote Lands, Smiling Albino, Tour East and Travel Exclusive Asia Thailand.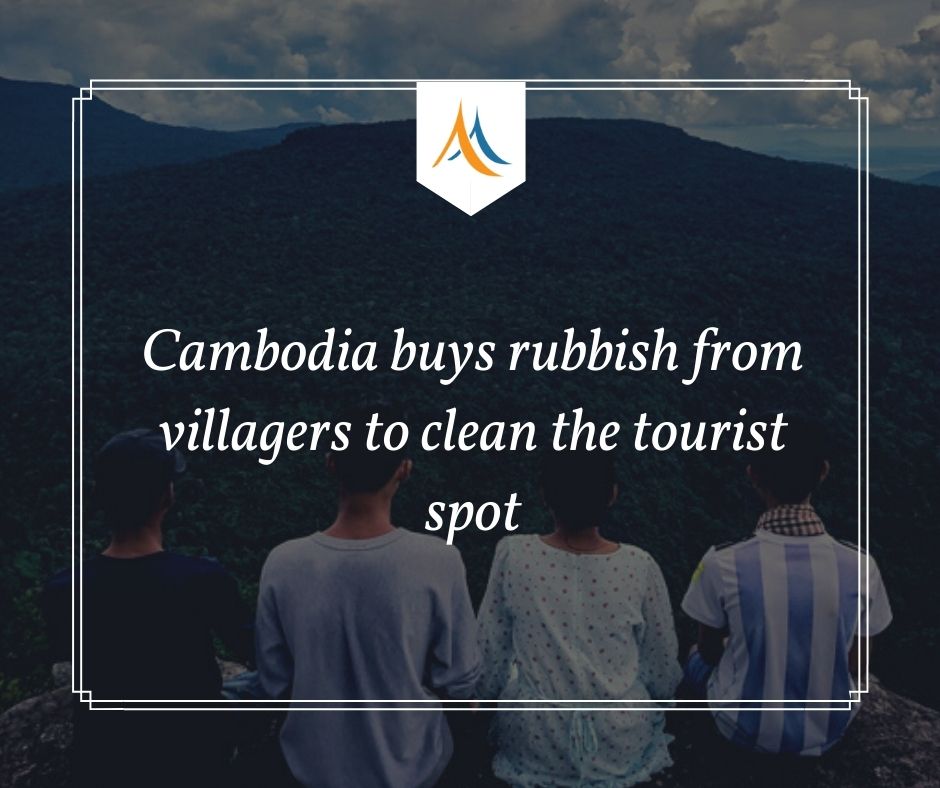 Kampong Speu provincial authorities are beautifying its tourist attraction, Khnong Phsar, by ridding the area of rubbish.
They will encourage villagers to clean up the area and buy the rubbish collected by them for $ 0.75 per kilogram.
The measures to buy garbage from the people began in June, as the number of tourists visiting Khnong Phsar mountain increased, to reduce the pollution of the natural resort.
Bravo Cambodia's efforts for sustainable tourism!