Vietnam Essential guide: Clothing and what to pack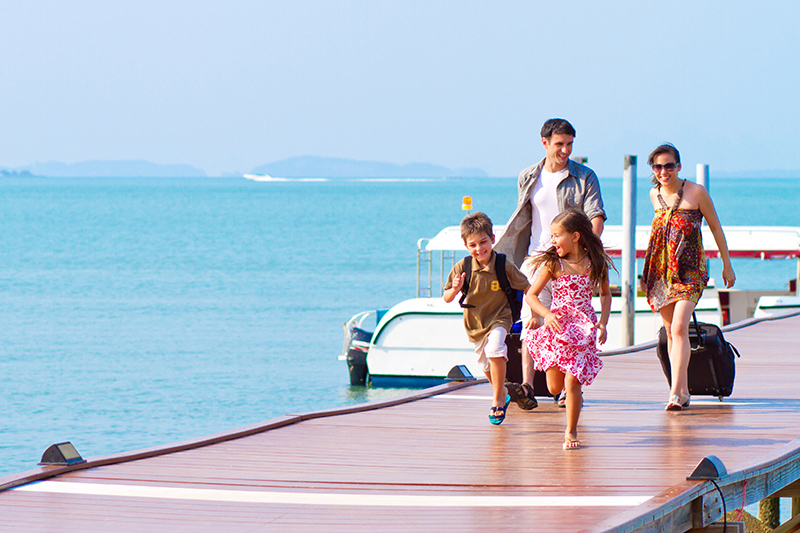 Essential things to pack when traveling to Vietnam
Documents
Passport (at least six months validity from date of entry)

Photocopy of passport

Visa or a passport photo (Check out Vietnam's Visa policy to know if you need a visa)

Travel insurance

Transportation tickets (Flight/Boat/Train)

Student card (if applicable)

Driver License ( Required for renting motorbike)

Cash & credit card

Hotel/Travel agency's information, reservations and itineraries booked in advance.
*Note: It's a good idea to keep the photos of your documents in the mobile phone and send it on email before the trip.
Travel aids
Suitcases, backpack

Personal item carry-on bag (waist bag or shoulder bag)

Luggage travel lock

Maps

Pocket knife

Language guide
Devices
Mobile phone 

Laptop (if necessary)

Charger

Camera

 Flashlight

Electrical adapters

Toiletries

Toothbrush, toothpaste

Soap, shampoo

Tissues
Health
Medications-here are some important medicines:

Flu medicine

Diarrhea/laxative medicines

Allergy medicines

Insect repellent 

Personal prescription (keep a photo of your prescription in the mobile phone)

Sunscreen
Clothes
Lightweight clothes

Suitable outfit (according to weather, activities, travel time…)

T-shirts, polos

Pants, long-sleeved shirt

Coat, jacket, sweater

Tank tops, shorts

Dresses, skirts

Swimsuit, towel

Footwear (shoes/ sneakers/sandals)

Sleepwear

Underwear

 Sunglasses

Hat
Packing and clothing for special situations
Rainy season
Rainy season (from April to October) isn't an ideal time to travel to Vietnam as weather issues such as fog, heavy rain, floods, storms in some areas of Vietnam may interrupt your itinerary. But this is also the time when Vietnam is more attractive than ever with beautiful tropical scenes,  various delicious fruit and food, interesting boat trip to floating market,... 
So travelers need to prepare: 
Quick drying clothes : avoid clothes from cotton and wool; jeans aren't a good idea, neither. 

Raincoat: Travelers don't have to prepare raincoat from home, it's available in every groceries in Vietnam and costs only 0.5 US$, you only need to buy one before going on a day trip.

Non-slip shoes : Must-have for a hiking trip, the slippery roads on mountains are dangerous.

Sandals or flip flops: in case of rain and muddy road.

Rain cover for backpack

Waterproof bag: to keep electrical devices

Insect repellant : high humidity also brings more mosquitos
Dry season
Dry season is a wonderful period to travel to Vietnam with warm sunshine in the South and cool breeze in the North. Tourists can freely choose their favorite costume, but there are a few things that they need to keep in mind.
Night time moisturizer/lotion, lip balm with SPF : Dry weather may make your skin and lips dry and parched. 

Dust masks : purchased in every chemist's, the amount of dust in the atmosphere is much higher than rainy season

Jacket: dry season is also autumn-winter time in Northern region, the weather is often cold and windy.
Mountainous area (trekking and hiking)
Hiking boots/ running shoes : hiking boots protect your ankles and feet, suitable for long road trekking, running shoes are lightweight and comfortable, suitable for short journey. 

Flip flops : needed when you walked through streams and wet spots, if you walk on your bare foot, sharp rocks may injure you, wounds are easily infected in the natural environment.

Sweat-wicking/activewear: breathable and light clothes such as tank tops T-shirts, shorts are necessary for an active day trip, but hiking pants are much more useful for long trek.

Long-sleeved shirt: can be used as base layer for cold days.

Lightweight jacket, coat: temperature is lower when you climb higher, it can be cold and frosty at the top

Thick socks : Thick socks keep your feet comfortable and avoid blisters.

Cap: Protect your face and eyes from sun light and keep your head warm when it's cold and windy

Raincoat: Even when it's not rainy, the fog on the highland may wet your outfits.

Bug bite paste: Although insect repellent are very effective, constant movement can make the smell fade away quickly and you can't avoid a few insect bites.

Big bottle of water : In case there aren't any stores or shops on your way.
* Note: The mountains in Vietnam are of medium height, so a hiking trip normally take no more than one day, if you want to conquer Fansipan Mountain (the highest mountain in Vietnam), it can take about 2 days (but only 15 minutes with cable car), then you need to be well-prepared with hiking and camping gear. 
Delta area
A romantic boat trip at the Mekong river is a must-try when you visit Southern Vietnam. A boat trip often takes 1- 4 hours, so it's a good idea to keep it simple. However, the humidity and heat may effect your relaxing trip if you don't choose the suitable clothes.
Quick-drying clothing: the atmosphere is humid, wet clothes may make your trip uncomfortable.

Cap/Hat: Protects your eyes from sun light, but it may be windy on the river so hat with strap are highly recommend

Umbrella: In rainy season, heavy rain are unexpected, medium-sized boats has canopy, but rowing boats don't, they often prepare umbrella and raincoat, but it's better to have one on your own.

Water bottle: keep you hydrated under the sun for several hours.
Religious sites, sacred and solemn sites
Vietnam is a country of diverse religions, in which Buddhism plays the most important role in the country's culture, so there are many pagodas and temples in every province, in addition, cathedrals, mausoleum, historical monuments… are places that require visitors to dress modestly. Prepare long-sleeved shirt and pants if your itinerary includes these destinations.
DON'T wear clothes that show your shoulders or are above your knees, for example:
* Note: Leggings are not pants.