Myanmar Essential guide: Easy Packing For The Best Myanmar Travel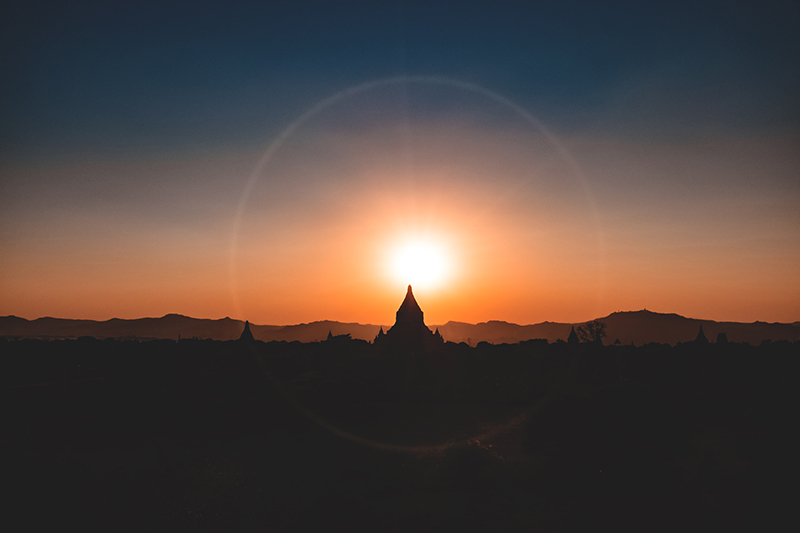 As one of the greatest metropolis of Buddhism, Myanmar gives the impression of a decent and mysterious country among Southeast Asia. That's why many wanderlust souls still hesitate when it comes to Myanmar travel. However, if you know what to bring in advance, it will be a great deal simpler. And in fact, packing for Myanmar is easier than you expect.
The Best Outfits For An Expedition To Burma
The most outstanding feature of Myanmar is a myriad of magnificent temples and pagodas. As a result, chances are that you will visit some of them during your travel. When you go to some major temples in Myanmar, you will see signs stating the appropriate clothes. It's will be a waste of time if you have to get back to the hotel and change clothes. It is a very strict country, so your outfits when entering temples do really matter.
Of course, the locals will never shout at you for inappropriate clothes. But it will be considered a lack of respect.
To enrich your trip, you should learn the customs of each place in Myanmar. Here are some suggestions on what to wear in Myanmar when visiting each prominent location here.
Yangon
This is the largest city in Myanmar, so every year flocks of tourists gather at Yangon to admire the modern beauty dotted with ancient constructions in Yangon.
To get a perfect trip in Yangon, you should pay attention to your outfit. You should wear polite clothes, not too revealing. Especially should not wear clothes that show too much of shoulders, knees. The best choice to discover Yangon temples are t-shirts and trousers or long skirts.
In case you accidentally forget, don't rush back to your hotel right away. A back-up solution for you is to hire a sarong, which is a large piece of fabric. Both men and women can wear it like a long skirt. Another small note for you is that when you go to any temple in Yangon, you have to take off your sandals.
Bagan
Dubbed as a destination of Myanmar's tremendous temple ruins, Bagan has attracted many tourists to visit and learn about the ancient Buddhism. This is the place where you can enjoy the marvellous sunrise or sunset atop hundred-year-old religious monuments on the hot air balloons.
It is astonishing and thrilling, isn't it!
There are also many temple complexes here. If you plan on coming to this city, you should also wear polite, casual outfits in the right place. 
Mandalay
There are many famous and attractive places, such as Mandalay Hill and the Royal Palace. The weather is pretty hot here, so when you enter the temple, you should wear modest costumes. In other tourists attractions, you can still use shorts, T-shirts.
Inle Lake
It has charming natural scenery, suitable for couples travelling abroad. When coming to Inle Lake, you can freely chase around the scenic town by lovely bicycles. Alternatively, you can start your trip by boat.
And to make your trip easy and simple, you should prepare yourself a pair of sandals or sports shoes, get dressed as comfortably as possible to facilitate the fun and explore many interesting and rewarding activities here.
Burmese Beaches
Regarding beaches, all of us will automatically think of beachwear and swimsuit. Fortunately, you are not required to put on discreet clothes. But the climate here is quite harsh so you should also prepare yourself some light, long-sleeved coats. In addition, don't go around without sunscreen to avoid severe sunburn.
Checklist For Light Packing Before Your Myanmar Trip
For a 3-5 day adventure in Myanmar, here are things we suggest you should bring:
A light coat

Two thin sweaters with high neck

Three T-shirts

Three jeans/pants/trousers (can be replaced by long skirts or dresses)

One to two sleepwear

Three to four pairs of socks

A pair of shoes

A pair of sandals

A swimsuit (in case you go to the beach)

Your digital equipment and chargers

An adapter (the power plugs and sockets are of type C, D, F and G. The standard voltage is 230 V and the standard frequency is 50 Hz)

Money and other personal belongings (shampoo, shower gel,...)